Ho Chi Minh Guide for Muslim Travelers
Posted on Apr 22 2020 by hanh pham
Ho Chi Minh, located in the south of Vietnam, is on the top of most visited destinations by halal travelers. The city attracts visitors by the uniqueness in its commerce and culture, as well as its pulsating energy. For the first time to this place, you may find it confused in a maze of beautiful places and interesting activities. This Ho Chi Minh city guide will help you deal with this.
Places to Visit in Ho Chi Minh city
1. War Remnants Museum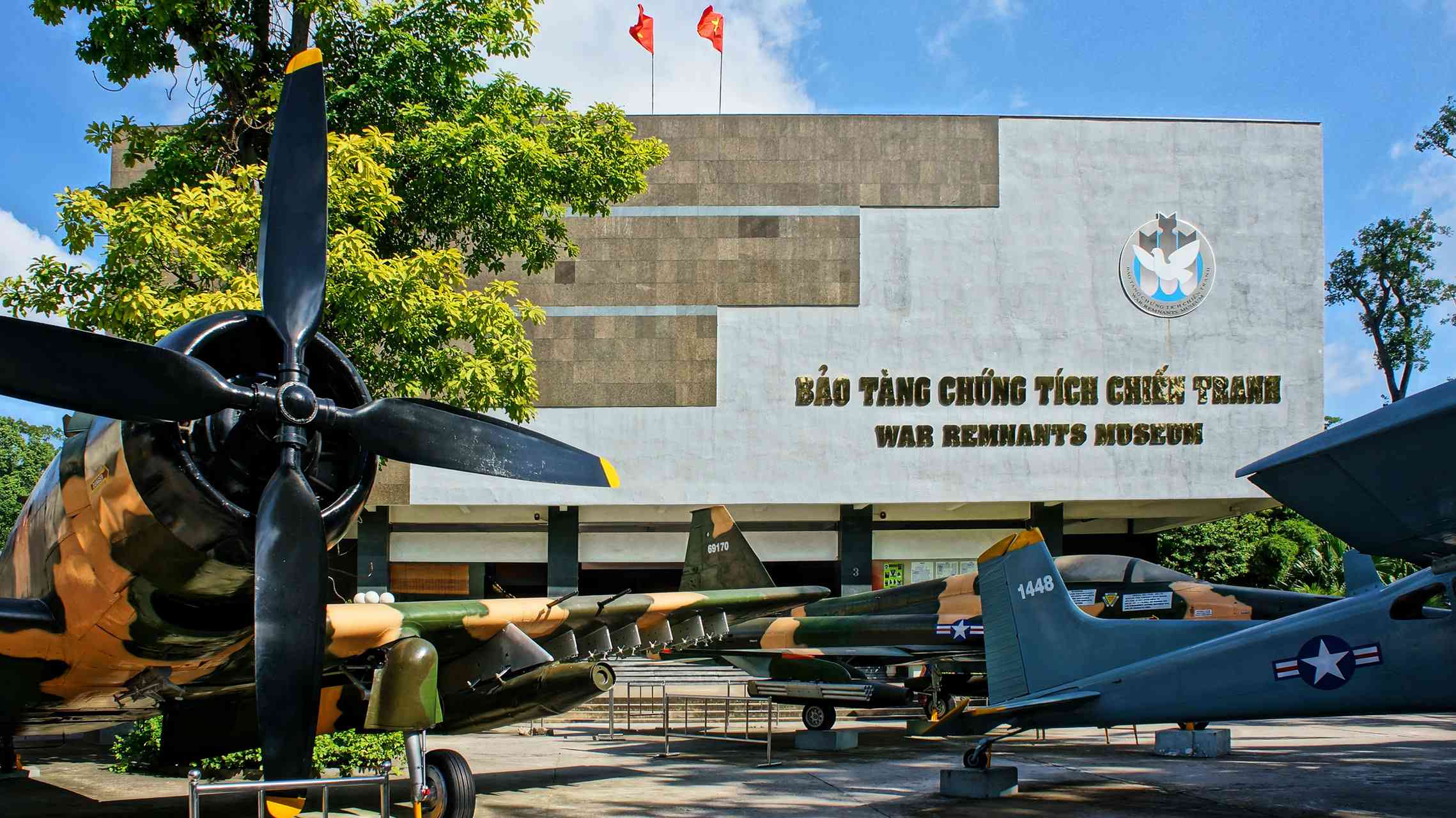 Opened since 1975, the War Remnants Museum was first known as "Museum of American War Crimes". It is home to many military equipment used in the Vietnam War and hundreds of graphic photographs.
Here you can find a tank, a single-seater aircraft, fighter planes, and rocket launchers, etc. Especially, there is a 6800 kg conventional bomb. This is a great resource for understanding about the Vietnam War.
2. Cao Dai Temple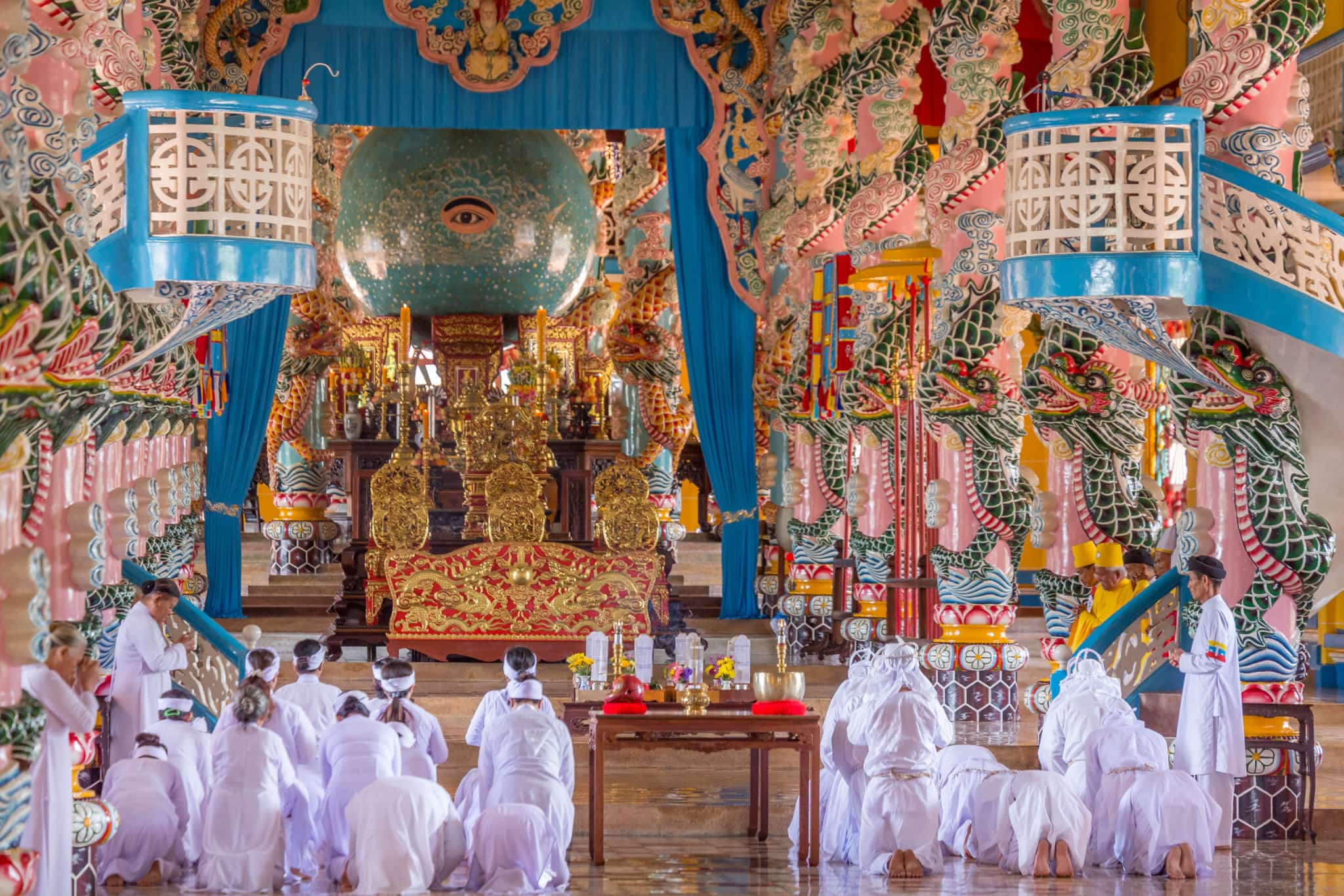 Cao Dai religion, or also called Caodaism, is the 3rd largest religion in Vietnam. And, Cao Dai temple is the place where most people visit during your day trip to understand more about another religion in this Asian country.
With extravagant decoration and abstract designs, and incorporating symbols, Cao Dai Temple is a promising destination for Muslim travel in Ho Chi Minh city. Here, you can watch Caodaists praying and take some amazing photos inside the temples.
3. Cu Chi Tunnels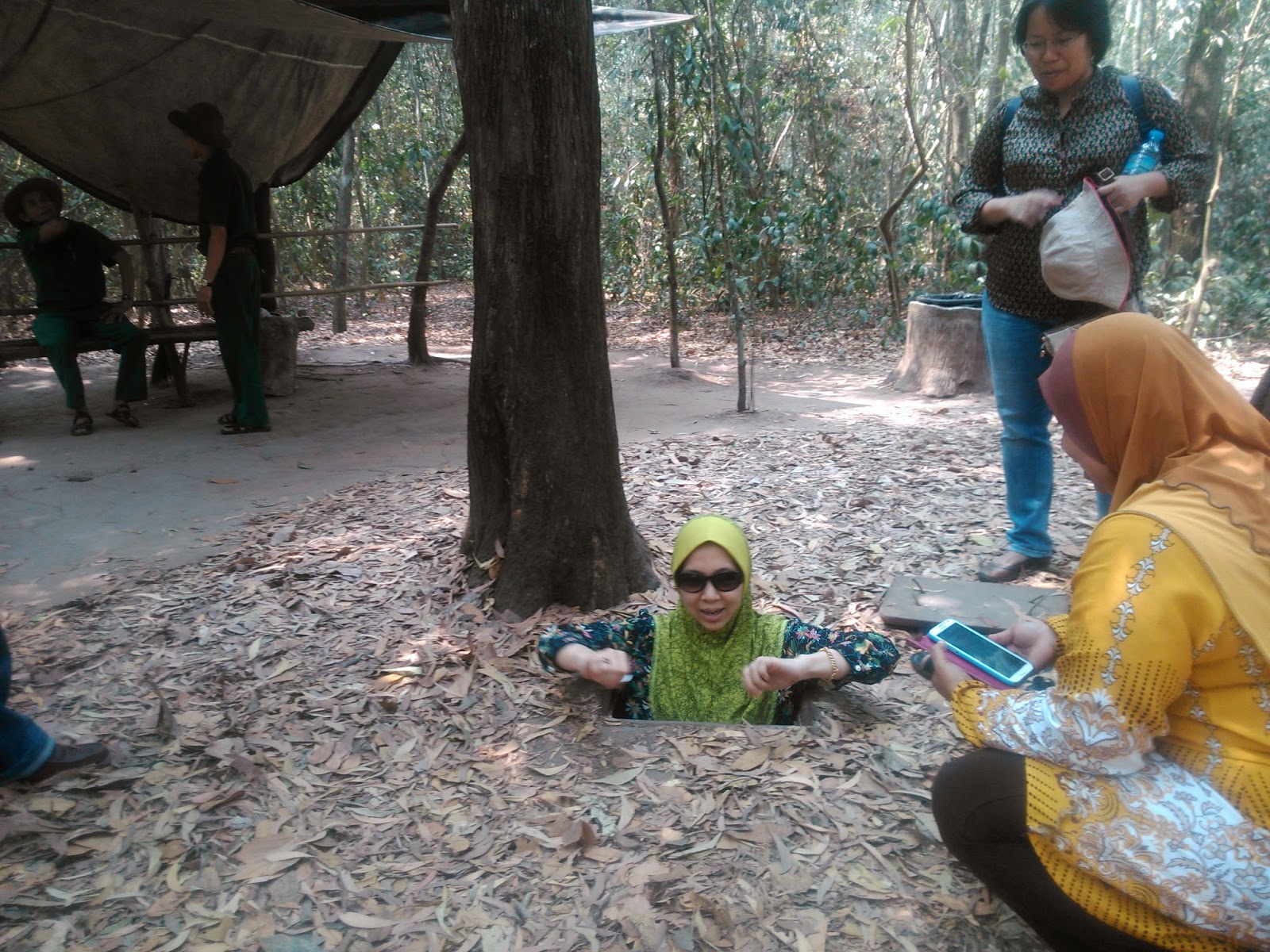 If you feel shocked by the heavy traffic in the bustling Ho Chi Minh city, let's get to Cu Chi Tunnels which is just 30 kilometers from Ho Chi Minh city. It is a system of tunnels used during the Vietnam War.
Visiting the tunnels, halal travelers to Ho Chi Minh citycan climb inside the allowed tunnels, observe everything inside, experience the life of Vietnamese soldiers in the past, as well as enjoy boiled cassava (the main dish of the Vietnamese during the war period).
4. Mosques in Ho Chi Minh City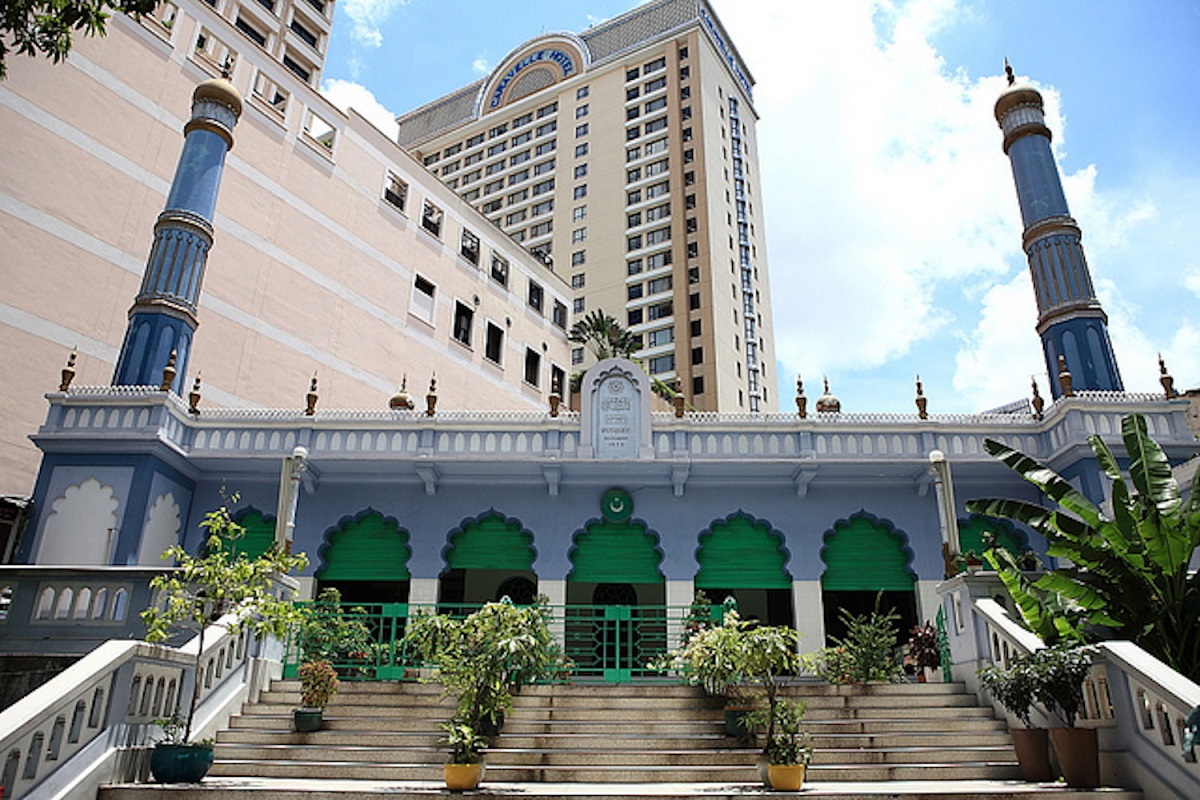 Unlike Hanoi, Ho Chi Minh has several mosques that you can visit during your trip. They include Saigon central mosque, Cho Lon mosque, Al Rahman mosque, Jamiyah Islamic mosque, and Jamiul Anwar mosque. These mosques was built for Muslim worshipers from all over the world come here to worship.
Besides, there are also tasty food at the restaurants around the mosques. So, you can come here for both praying and tasting the yummy meals.
5. Bitexco Tower and SkyDeck
Bitexco Tower and SkyDeck is a good place to end your day. Following the Saigon River to the south, you will find this tower which is 262 meters high. With 48 floors, it offers the finest views of the city, especially when you enjoy the sunset from its observation deck. Heading to the 48th floor, there are plenty of photo opportunities and an amazing panoramic view of Saigon waiting for you.
6. Ho Chi Minh City Museum of Fine Arts
Museum of Fine Arts is an indispensable part for muslim travelers to Saigon who are keen on Vietnamese arts and culture. Though not big and modern, the museum has an abundant collection. It collects, keeps, preserves and displays many fine artworks of Vietnamese people, mainly from Saigon and the South. Here, you have a chance to enjoy paintings and sculptures, some even dates back from 7th century.
What to Eat for Muslim travel in HCMC
Ho Chi Minh is a food paradise with so many strange but delicious dishes. Among these, we highly recommend these following dishes:
1. Fresh Spring Rolls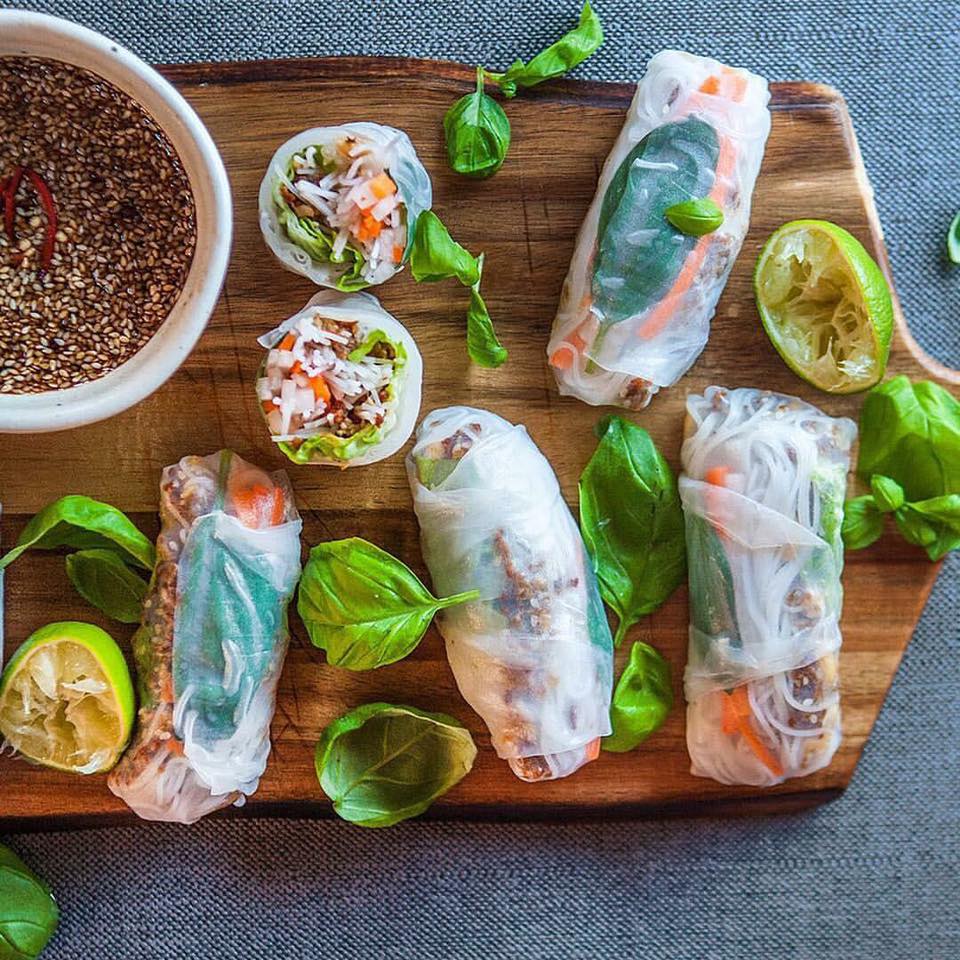 Well known for fresh, tasty, and full of texture, spring rolls are loved worldwide. You can try this dish by rolling a rice paper with beef or fish, fresh vegetables and herbs. This dish can be served with some different dipping sauces.
Where to eat: MAY restaurant and Lounge (Add: 56-58 Bui Thi Xuan, District 1)
2. Waterfall Chicken
This could be the best fried chicken that you have ever tasted in your life. In Ho Chi Minh, it is cooked in a unique way and served with the red rice. The chicken skin is delicately crisp and not oily. Local people often dip it in a dark homemade sauce.
Where to eat: Com Ga Xoi Mo Su Su (Add: 1067 Hoang Sa, District 11)
3. Pho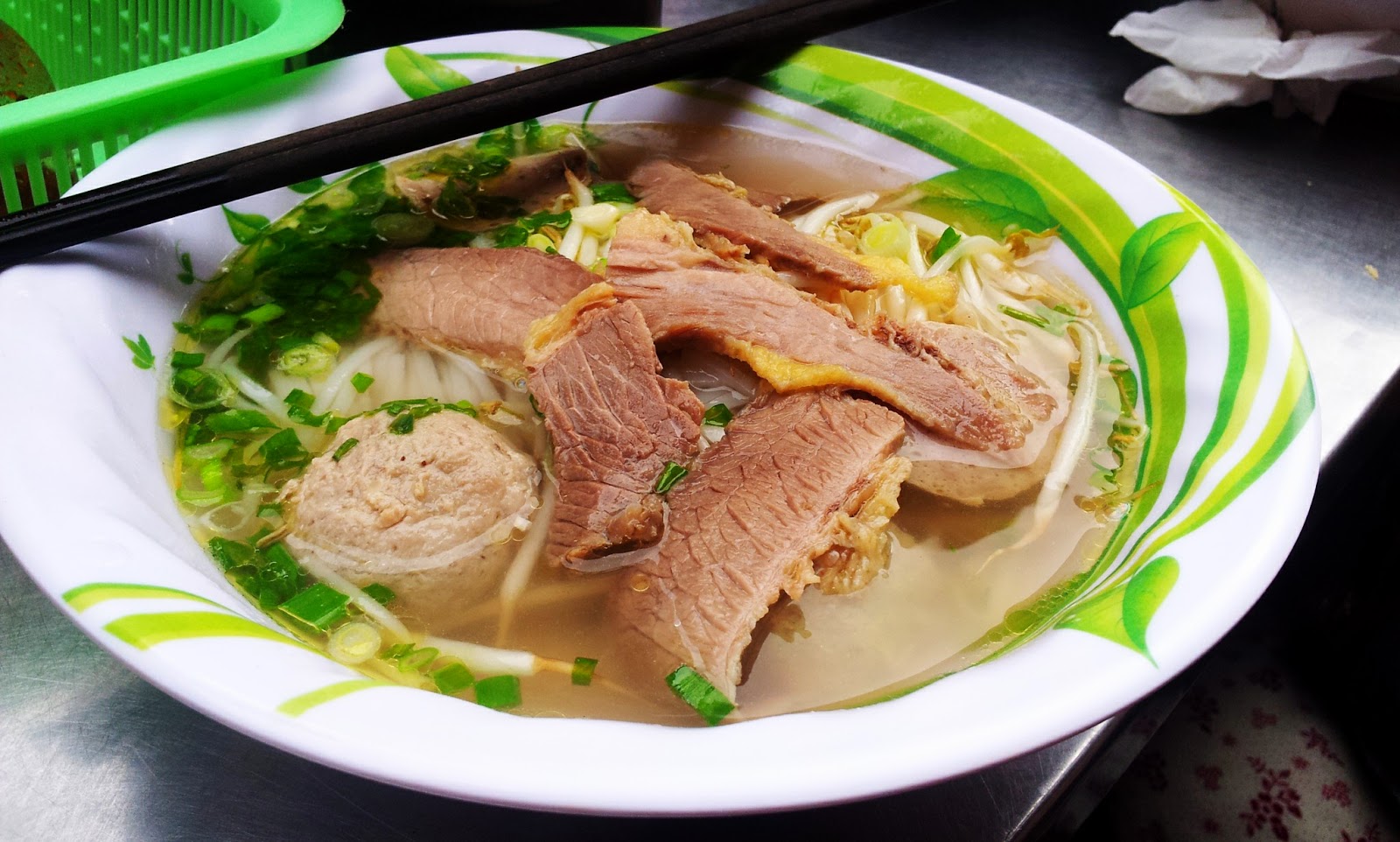 Pho is a typical dish that can be seen in every region of Vietnam. There are two major types: pho bo (beef noodle soup), and pho ga (chicken noodle soup). Most people review that the beef version is tastier than the chicken. They are served in a hot bowl with cilantro, chopped green onions, and white onions. This is truly a must-try dish in Saigon.
Where to eat: Pho Muslim (Add: 505 Trang Hung Dao, District 1)
4. Fried Fish with Sambal Sauce
This is a traditional Malay dish that you can eat right in District 1 of Ho Chi Minh City. The fish are seasoned with salt and turmeric powder and fried perfectly. The sambal sauce is excellent with the fish.
Where to eat: Kampung Pandan Restaurant (Add: 53 Thu Khoa Huan, District 1)
5. Curry Puff
Many halal travelers search for curry puff in Saigon. In some restaurants, it is well created with the flawless flavor and good texture. The curry is puffed with zesty potatoes, slices of boiled eggs, succulent chicken combined with herbs and spices.
Where to eat: Hjh Basiroh Hj Aly (Add: 159 Huynh Van Banh, Phu Nhuan District)
6. Nasi Lemak
Find a mouthwatering halal food? Let's try nasi lemak – coconut milk rice which is served with fried crispy anchovies, sambal, cucumber and toasted peanuts. To make this dish, the secret ingredient is the screwpine leaves or pandan leaves which creates fragrant floral smell.
Where to eat: D' Nyonya Restaurant (Add: 56 Dong Du, District 1)
7. Kofta
Kofta is good for enjoying family taste. It consists of meatballs (can be beef, lamb, or chicken) with onions and spices. Enjoying shish kofta right in Southeast Asia, Ho Chi Minh city, will be one of your great experiences.
Where to eat: Zeytun Restaurant (Add: 185 Bui Vien, District 1)
Weather in Ho Chi Minh city
Ho Chi Minh City has a tropical monsoon climate, so you can expect the weather to be either hot and dry or hot and wet. There are 2 distinct seasons in Ho Chi Minh city: the northeast monsoon season (November to April) and the rainy southwest monsoon season (May to October). During the year, humidity levels maintain around 75% and it is higher in the rainy season.
Best time to visit Ho Chi Minh City
The best time for Muslim travel in Saigon is the drier months from December to March. In these months, the temperatures range between 21 and 34 degrees Celsius. There are many festivals and interesting activities also. Though prices are a little higher and traveling would be a little more difficult due to a large number of visitors, it is still worth joining the dynamic atmosphere during these months.
How to get around Ho Chi Minh City
Some halal travelers may find it a little challenging to get to other parts of Ho Chi Minh City. Here are popular transportation options available for you:
Xe Om: Xe Om, or a motorbike taxi, might be the most efficient means of transport here. You can easily get one because you can see many motorbike taxis on the street. Most of the drivers are polite and they are willing to take you wherever you want. The prices normally depend on the distance. You can expect to pay around VND 20,000 for a short trip and roughly VND 70,000 for a trip to farther districts.
Public Bus: Public buses in Ho Chi Minh City are incredibly cheap and you just need to pay VND 5000 for a single ride. Now there are up to 100 buses and routes in the city. However, the bus is very crowded during rush hours, so you should consider when to take a bus.
Taxis: Traveling around Ho Chi Minh City by taxis is quite convenient. Because Uber is no longer run in Vietnam, you can download Grab on your phone for booking a taxi.
Travel Tips for Money Saving
Though it is not expensive to visit Ho Chi Minh city, there are still some ways you can follow to reduce your costs during your stay. Let's check it out:
Take a free walking tour: For those who are afraid of getting oriented in this crowded city, a free walking tour is an ideal option.
Ask your hotel staff: When you are about leaving your hotel, you can ask them about your next destinations. They will give you great advice as locals and experienced staff. They will tell you the bargaining guidelines and how much your ride should be.
Enjoy happy hours: If you want to go to some bars and pubs in Ho Chi Minh city, remember that they always have happy hours. During these hours, you will receive a special discount.
Enjoy halal street food: You can find many different kinds of halal street food here which are all delicious and not expensive at all. Don't forget to try "banh mi", sandwiches in Vietnamese style.
With the above Ho Chi Minh guide, we hope that it will be useful for your trip. Now, are you ready for your trip inMuslim travel to Ho Chi Minh City? Let's go and enjoy. And, don't forget to share your experience here with us.