Top Muslim friendly Hotels in Ho Chi Minh City
Posted on Apr 21 2020 by hanh pham
Ho Chi Minh city is one of the most developed cities in Vietnam. That's why it attracts a lot of domestic and foreign visitors, including halal travelers from Singapore, Malaysia, and some Middle East countries. Along with the growth in numbers of Muslim travelers, there are more and more Ho Chi Minh halal hotels to serve the customers with better quality.
Below is a list of the most popular halal hotels in Vietnam Ho Chi Minh so you can choose one for your trip in Saigon.
1. A&Em Signature Hotel
Address: 52-54 Thu Khoa Huan street, District 1, Ho Chi Minh city
Price: ~USD 64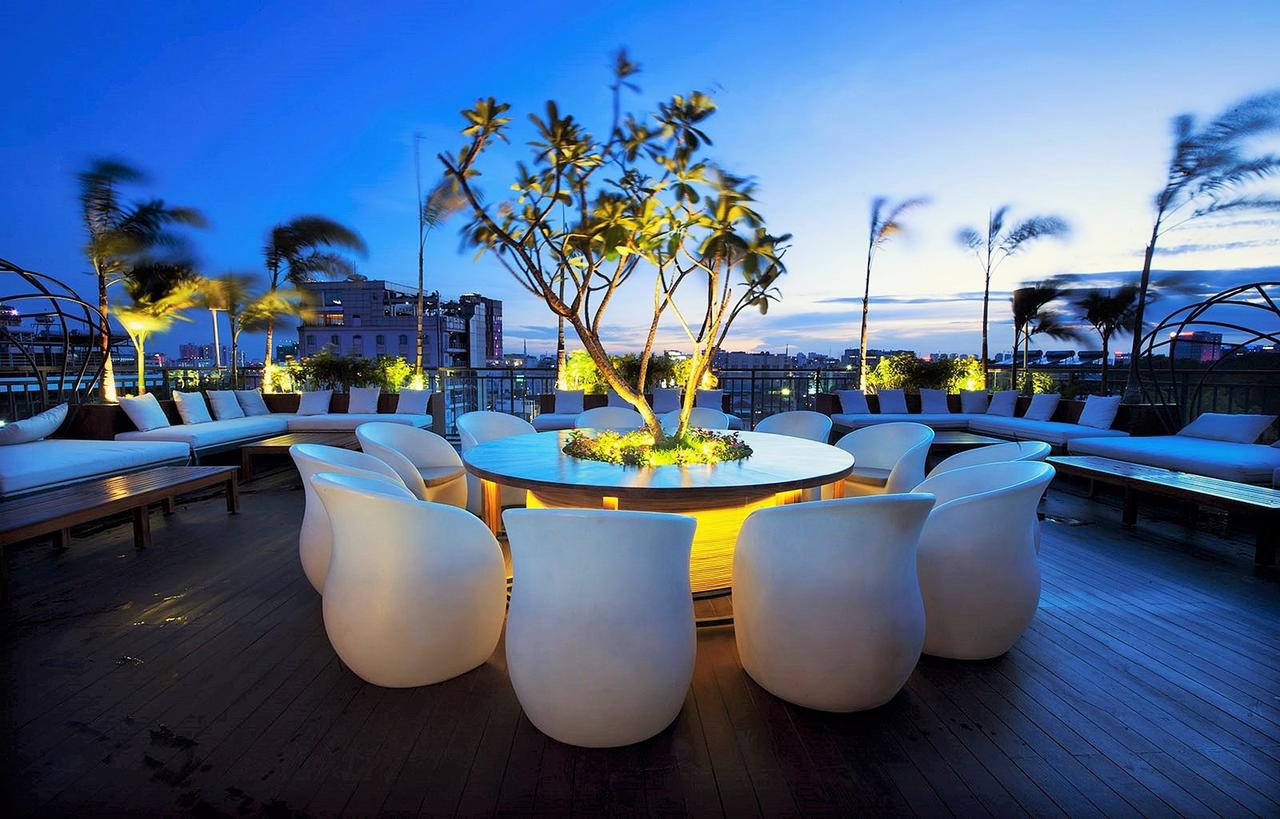 A&Em Signature Hotel gets a favorable location, right in District 1, center of Ho Chi Minh city. Therefore, you can easily reach other tourist destinations such as Ben Thanh market, General Post Office, Takashimaya Vietnam, and Reunification Palace.
All the rooms are equipped with air-conditioners and dark wooden furniture. Wifi is free, and there are a coffee maker and cable TV channels for entertainment needs as well. They serve daily halal hotel buffets in Ho Chi Minh city. And if these dishes are not your favorite, there are plenty of halal restaurants near there waiting for you.
2. Grand Silverland Hotel &Spa
Address: 125 Ly Tu Trong street, Ben Thanh ward, District 1, HCMC
Price: ~ USD 100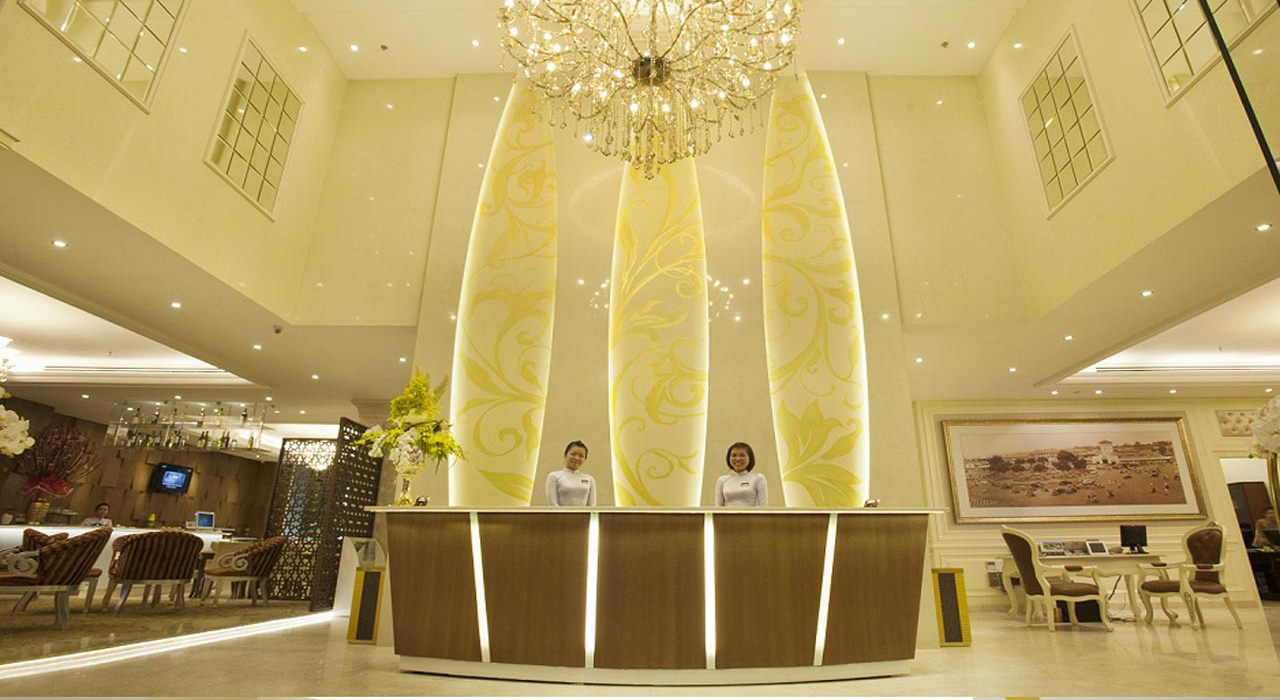 Grand Silverland Hotel & Spa is a brand new 4 star hotel and spa in the vibrant city.
It offers 89 rooms divided into Deluxe, Premier Deluxe, Executive and Silver Suite. All of these rooms have a TV, bath tub, free Wifi, and free bottled water. It also provides entertainment facilities such as Rooftop Swimming Pool, Roof Garden Restaurant. Its KL Spa is prefered by most couples who are looking for a pure retreat and escaping from the busy city life. The golfers staying here can enjoy a practice on the 7th floor.
3. Alagon Saigon Hotel & Spa
Address: 291 Ly Tu Trong street, Ben Thanh ward, District 1, Ho Chi Minh city
Price: ~ USD 60
Looking for elegant and modern rooms, let's head to Alagon Saigon Hotel & Spa. With a convenient location, it just takes 3 minutes to the 23/9 Park, 5 minutes to Ben Thanh market, and 7 minutes to the Opera House. They also provide each cosy room with slippers, a mini bar, bathrooms with showers and hair dryers.
Among the list of halal hotels in Ho Chi Minh city, Alagon stands out by the favorable location with some cafes and restaurants nearby to enjoy halal food and drinks. If you don't know where to find the food for Muslim, their staff are always willing to help.
4. Ramana Hotel Saigon
Address: 323 Le Van Sy, District 3, Ho Chi Minh city
Price: ~ USD 55
Ramana Hotel Saigon was opened in 1996 in a traditional-style building. Located in District 3, it lies in the charming part of the city which is only 1.1 km from the Southern Vietnam Women Museum and 2.7 km from the Museum of Ho Chi Minh city. Besides, it is also close to ski resorts and Hoa Hung railway station.
All rooms are available with a private balcony, a living area, and a mini bar. The comforts include a fridge, an electric kettle, tea and coffee maker. For Muslim travelers, it is one of hotels serving halal food in Ho Chi Minh city as well as exquisite Vietnamese specialties and Australian steaks.
5. Walk About Hotel
Address: 278 Le Thanh Ton street, Ben Thanh ward, District 1, Ho Chi Minh city
Price: ~ USD 36
Just 15-minute drive from Tan Son Nhat International airport, you will arrive in Walk About Hotel. The rooms are provided with a pantry, an iron, a work desk, and a music system. The bathrooms are appointed with a shower, a hairdryer and free toiletries. The city view from the balcony offers you great photograph opportunities.
The hotel is preferred by most Muslim travelers as there is a nearby mosque where you can offer prayers. It is also one of the hotels with halal food in Ho Chi Minh city.
6. Sunrise Hotel
Address: 135-137 Ly Tu Trong street, District 1, Ho Chi Minh city
Price: ~ USD 91.2
Located in District 1, the vibrant business and entertainment district of Ho Chi Minh city, Sunrise is known as one of the most beautiful 3-star hotels in this area. It takes 20 minutes to the airport and 3 minutes to Ben Thanh Market. It is also near popular historical and tourist sites in the city.
The hotel has 12 floors with 74 spacious rooms divided into standard rooms, deluxe rooms, family room and family connecting room. Every room has attached bathrooms with a bathtub or shower.
7. Bloom Saigon Hotel
Address: 27-29 Truong Dinh street, Ben Thanh ward, District 1, Ho Chi Minh city
Price: ~ USD 45
Bloom Hotel is a modern 3 star hotel located in the center of Ho Chi Minh city and within 2 minutes to the Ben Thanh Market (the symbol of Ho CHi Minh city). It is an ideal option for those who are on a business trip or want to experience shopping in Vietnam. The hotel is near some of crucial buildings of the city such as Bitexco Tower, Vincom Center, and the AB Tower. It offers 56 rooms with contemporary chic style. With available broadband, you will always stay connected.
Note: It is better to make a reservation in advance, especially if you plan to visit Ho Chi Minh city on the weekends or holidays. And, please check every information carefully before booking, such as type of accommodation, price, and the amenities.
Generally, Ho Chi Minh is worth your visit with so many interesting destinations and plenty of activities to join. With the above list of Muslim friendly hotels in Ho Chi Minh city, we hope that you can find one for your trip in Saigon.