Ho Chi Minh City, Halal Food, Places & Prices
Posted on Apr 22 2020 by hanh pham
In Ho Chi Minh City, it is easy to know whether a restaurant is halal or not by seeing if they are certified. Most certified restaurants have their halal certificate near the entrance where the business license is located.
Because Ho Chi Minh city is home to many mosques, you can find a lot more halal restaurants than Hanoi city. In this article, we will give you a list of Ho Chi Minh city halal food with places and prices.
1. Vietnamese Muslim Cuisine in Saigon
If you are in Saigon and looking for the sheer quality and unique taste of local food, halal Vietnamese food in Ho Chi Minh city is something you should try. However, most Vietnamese dishes are pork-based or contain some forms of pork, so you may be tired of finding a good spot for Muslim. However, to bridge the religious gap, there are some places that sell high quality halal noodle soup, or so-called "pho" in Vietnam.
The most amazing restaurant for halal pho is "Pho Muslim" which just takes a short walk from the nearby Jamiul Islamiyah mosque (or Nancy Mosque). You can find the restaurant at Alley 505, Tran Hung Dao street. If you want to enjoy authentic halal pho, let's visit the restaurant in the early morning. In the afternoon, it sells bun bo hue only. With affordable halal food price in Ho Chi Minh city, Pho Muslim attracts a lot of Muslims and non-Muslims to try their dishes.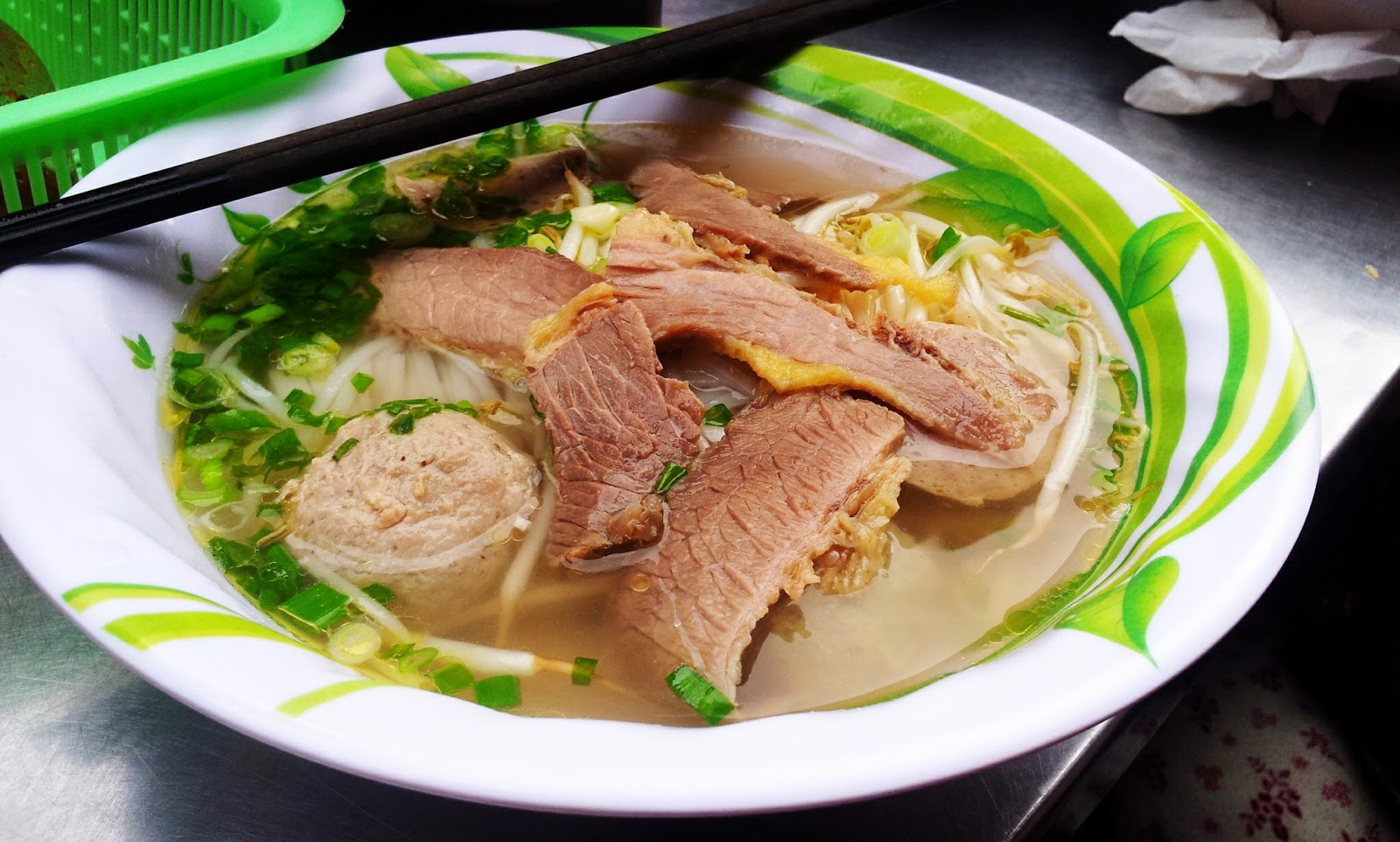 Apart from pho – one of the most famous dishes in Vietnam, there are also other Vietnamese Muslim food in Ho Chi Minh city that are worth trying including banh xeo (savory fried crispy pancakes), bo xao nam (stir-fried beef with mushrooms), goi dua tom (shrimp salad with coconut milk). Even if you are halal eater and also a vegetarian, there are still suitable restaurants for you.
Other restaurants serving Vietnamese Muslim dishes:
Daun Restaurant

Address: 48 Le Lai street, Ben Thanh ward, District 1, Ho Chi Minh city

Halal @ Saigon

Address: 31 Dong Du street, Ben Nghe ward, District 1, Ho Chi Minh city
2. Middle Eastern Cuisine in Ho Chi Minh City
If you are a traveler from the Middle East, you can expect plenty of your homeland dishes in Saigon. There are authentic dishes from Turkish, Syrian, to Lebanese that can be found. Mentioning about Middle Eastern cuisine in Saigon, there has to mention about 2 restaurants.
The first one is Zeytun Restaurant which is located at 185 Bui Vien street, District 1. Its menu is filled with many mouthwatering dishes such as Doner Kebabs, Baba Ganoush, and Pide Pizza Beef. Besides, it also serves some Vietnamese specialties like spring rolls and pho.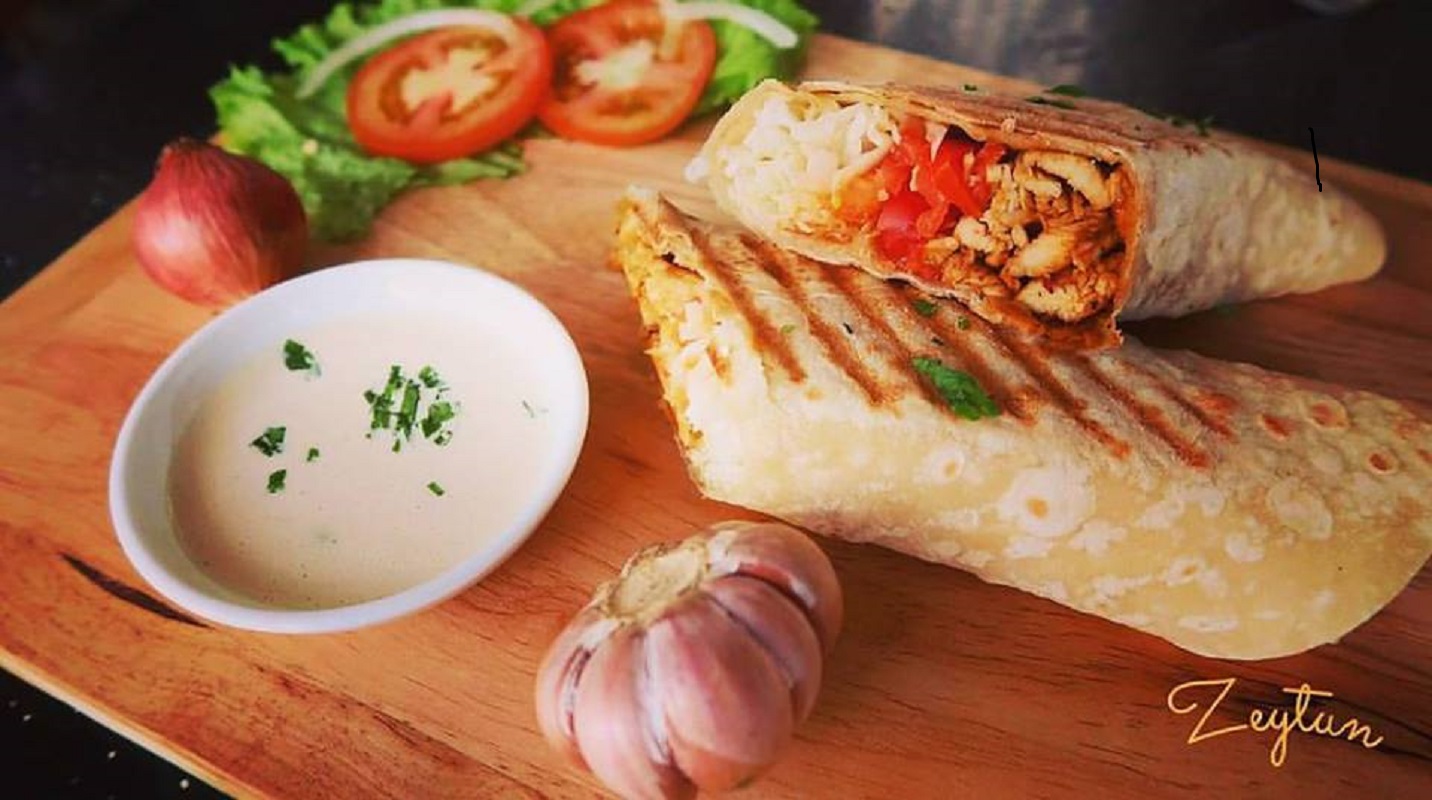 Al Sham Saigon is another good option for those who are looking for luxurious experience. Though the menu is not so diverse, it is still crowded with authentic dishes from the Middle East. When coming here, don't forget to try Arabic Salads, Shawarma Sandwiches and Shakshuka with Eggs.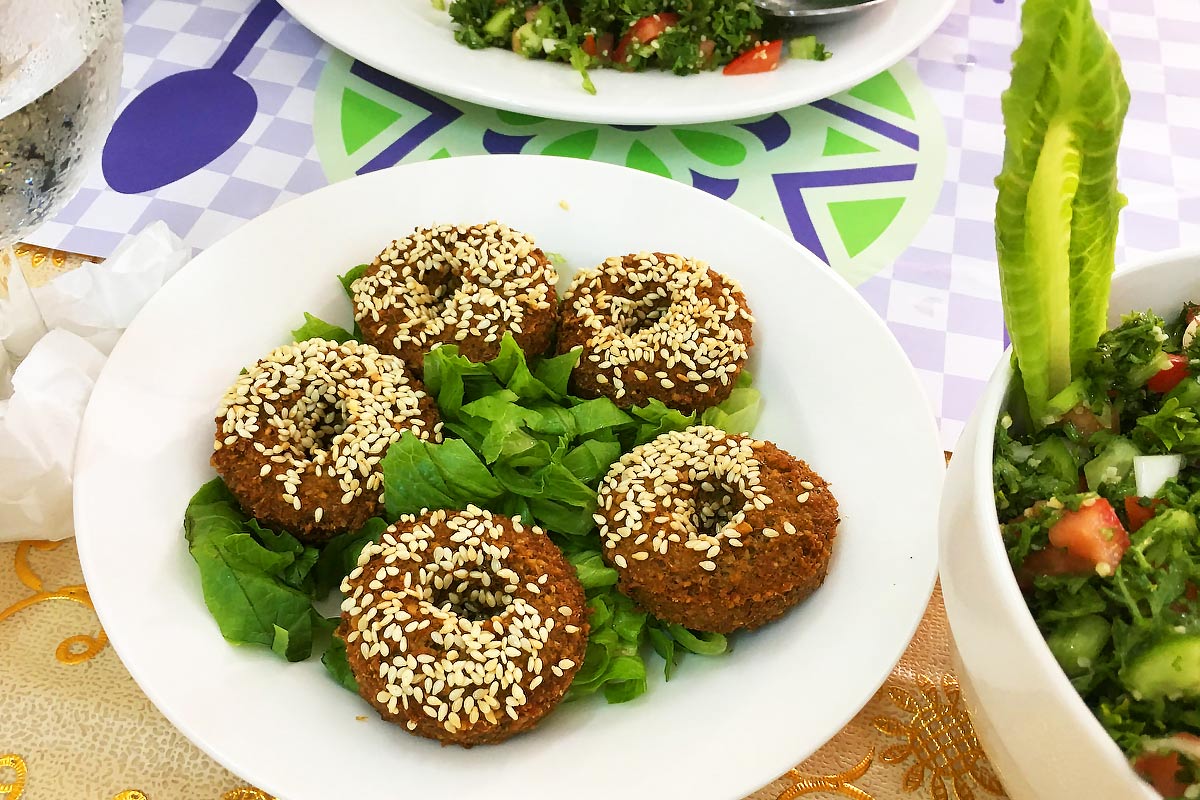 3. Malaysian Cuisine in Saigon
Malaysia is a Muslim country that have similar Muslim cuisines to some other South East countries like Singapore and Indonesia. In Saigon, you can find a handful of halal restaurants opened by Malaysians and Singaporeans serving many Muslim specialties like Mee Goreng Mamak (Indian Fried Noodles), Nasi Goreng Kampung (Fried Rice), and Nasi Lemak (Coconut Milk Rice).
Among Malaysian restaurants in HCMC, the most popular one is Kampung Pandan Restaurant in Thu Khoa Huan street serving halal food in Ho Chi Minh city District 1. The restaurant serves a wide selection of Malaysian dishes like Roti Canai (or Grilled Flatbread), Nasi Lemak, and Rendang (Meat in spicy paste). There is no exaggeration that the restaurant attracts a lot of customers thanks to the authenticity of every dish.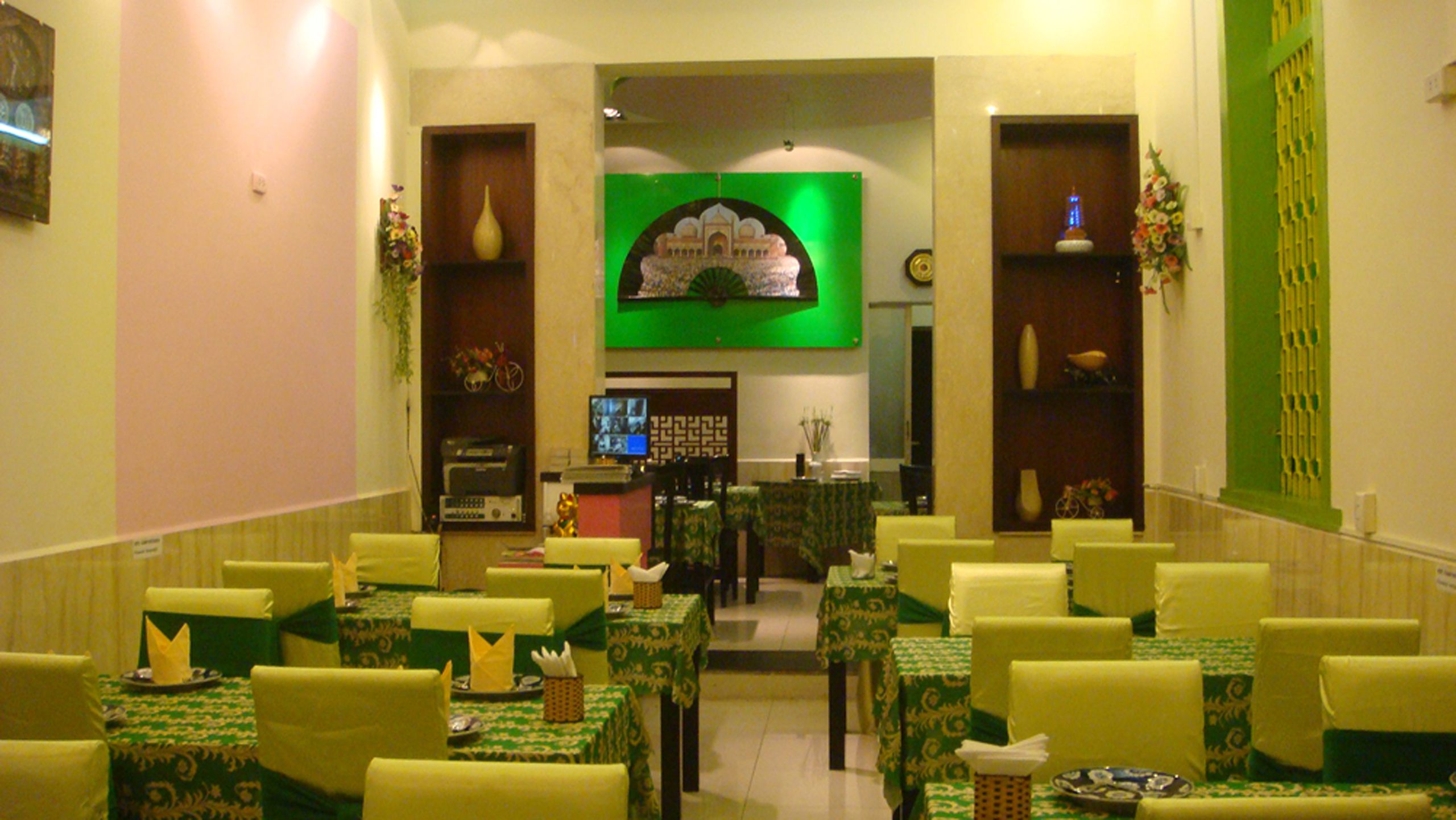 D'Nyonya Restaurant is also a name you should not miss when in Saigon. Located at 56 Dong Du street, District 1. Serving Peranakan food, it is an ideal place for those who are a big fan of sweet and sour food with some spice. The signature dish of this restaurant is the Assam Laksa (Noodles with mackerel in tamarind soup) and otak-otak (grilled fish paste with chili).
4. Indian Cuisine in Ho Chi Minh City
Saigon is home to plenty of high quality Indian restaurants serving authentic halal dishes.
Tandoor Saigon is well known as one of the best Indian restaurants which provides customers with halal Indian food in Ho Chi Minh city. Their chefs are all Muslims who have a long time experience in Halal culinary. The halal meat and ingredients for cooking are all sourced from the most well-known halal distributors in Saigon.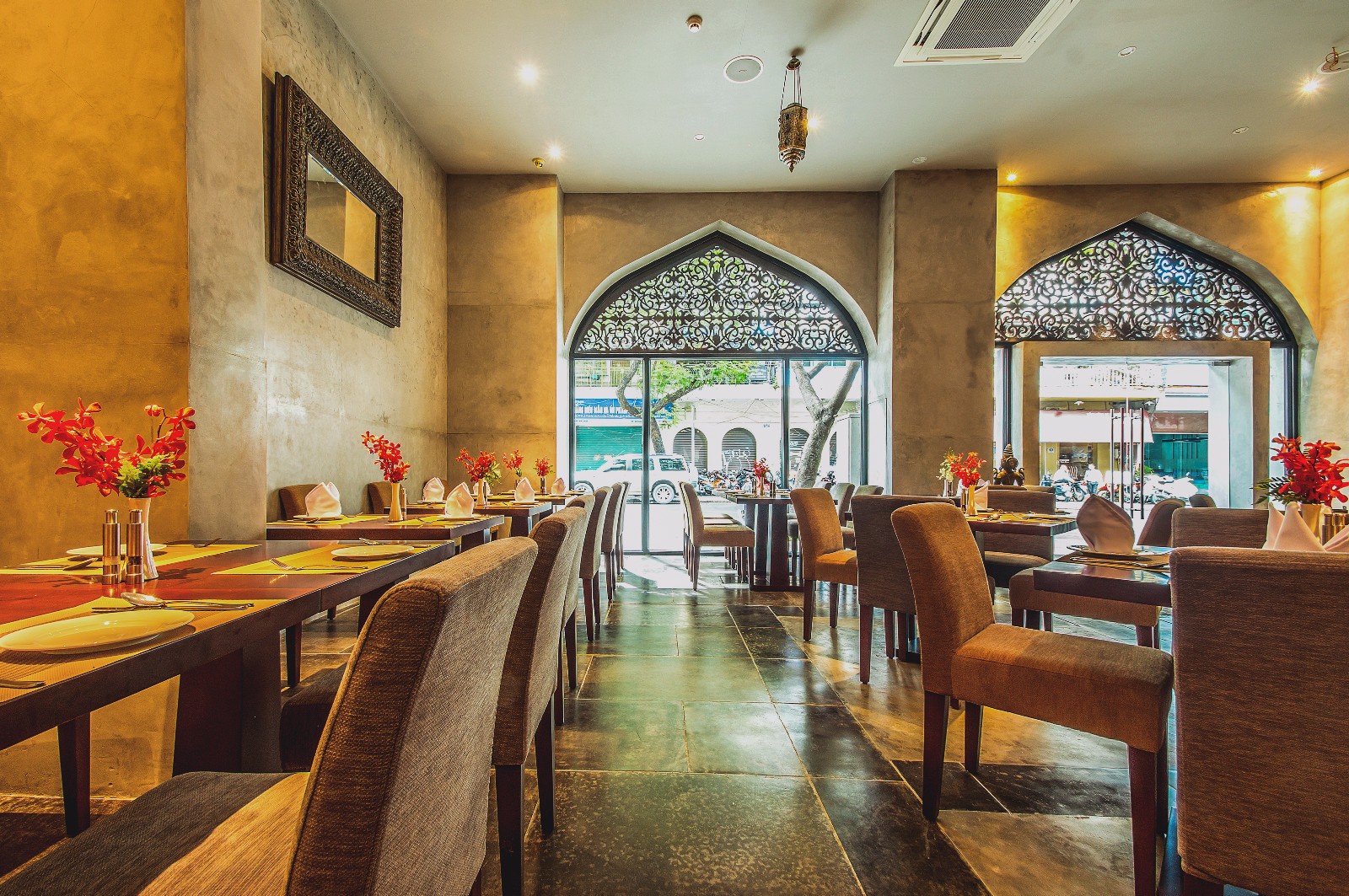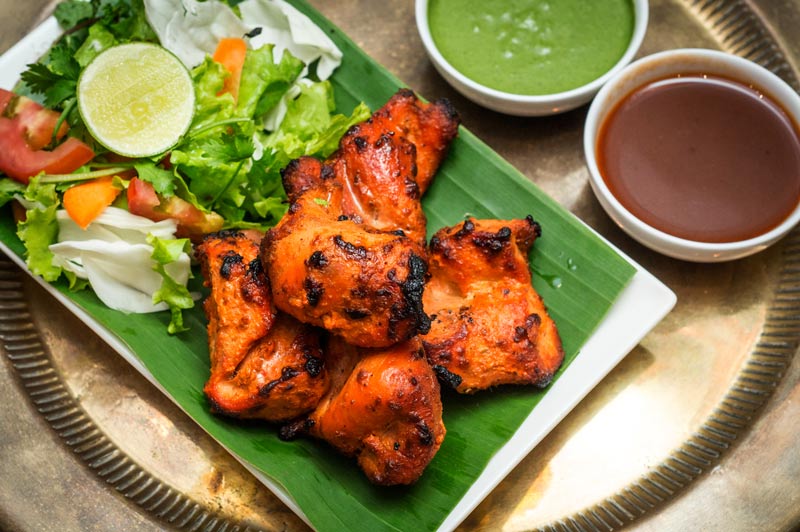 Baba's Kitchen should also be considered when you are looking for a good Indian restaurant. It is home to a wide range of tandoori and curries. Seeking something really impressive to eat? Let's try their butter chicken with the iconic garlic naan.
In addition, there are also some restaurants serving halal western food in Ho Chi Minh. You can try The Daun Restaurant, Halal Saigon Restaurant, or Hummus and Grill Halal Food in Saigon.
In general, there is a diversity of Ho Chi Minh city halal food, places, and prices. What kind of the halal cuisine will you choose for your trip in this beautiful city? No matter what it is, we still hope you get the best moments in Vietnam.