Hanoi Halal Food: Top 5 Muslim Friendly Restaurants in Hanoi
Posted on Apr 22 2020 by hanh pham
No matter how many times you have been to Hanoi, you can still feel the beauty of this northern city and also the capital of Vietnam. Its cuisine is rich and varied, bold and unique with the tasty dishes are made carefully. Compared to other regions, Hanoi dishes standout by using a lot of spices. The food is not only fresh, delicious, and rich in taste, but also good for health. Halal travelers visiting the country have a chance to enjoy a brand new dining experience. Let's find out the best Muslim friendly restaurants in Hanoi with us.
1. Namaste – Hanoi Indian Restaurant
Address: 46 Tho Nhuom street, Hoan Kiem district, Hanoi
Opening hours: 11:00 am – 2:00 pm & 6:00 pm – 10:00 pm
Price: VND 100,000 – 330,000
Located in the center of Hanoi, Namaste is a good choice for those who want to change to a new type of cuisine in Vietnam with an Indian restaurant. Looking at the restaurant's menu, you can realize that it is well decorated with both Hyderabad and Gujarat influences. It will surely satisfy halal travelers with a full course of authentic Indian flavors.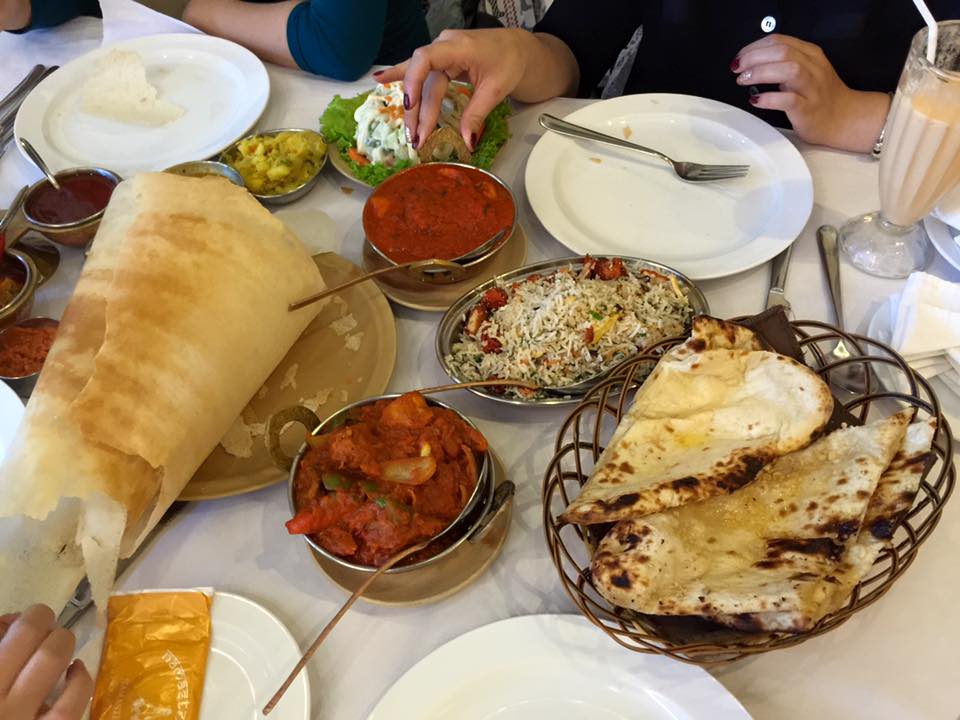 If you are in love with India, don't hesitate to visit this restaurant where you can find the best Indian Dishes. Once entering inside Namaste, you will be impressed by its rich culture traits of India with a cozy and friendly dining atmosphere that you may not find anywhere else.
Among plenty of great dishes to try, we highly recommend trying the crispy lentil crackers for starters and a bunch of curries for main dishes. These dishes are the best introduction to the real flavors of South Indian.
2. Juni's Kitchen with authentic Middle Eastern cuisine
Address: 25 Tu Hoa, Quang An ward, Tay Ho district, Hanoi
Opening hours: 9:00 am – 10:30 pm
Price: VND 150,000 – 500,000
Seeking Middle Eastern cuisine in Hanoi? Let's head to Juni's Kitchen. It is considered as one of the ideal halal restaurants in Hanoi covering the whole halal food scene in the city. With a warm space, it is most suitable for families.
Here, you have a chance to experience a wide range of Indonesian servings from simple sambai pate to beef or chicken satay. The lunch sets have great choices such as oper chicken cooked with coconut milk and beef rendang or beef dish. You can choose to eat with rice or noodles (fried or plain) before adding the chosen meat and vegetables. There are two ways to enjoy the dish: mix it all or enjoy it individually. No matter which way you choose, the meal is still tasty with cool texture.
3. D' Lions Restaurant with Malaysian and Singaporean food
Address: 92 Le Duan street, Hoan Kiem district, Hanoi
Opening hours: 10:00 am – 10:00 pm
Price: VND 100,000 – 550,000
D' Lions is the place to go for those who want to escape from the hustle and bustle of the city. Stopping at this amazing halal Vietnamese restaurant Hanoi, you can enjoy a warm and welcoming space which offers a spectacular view to Hanoi Train Station.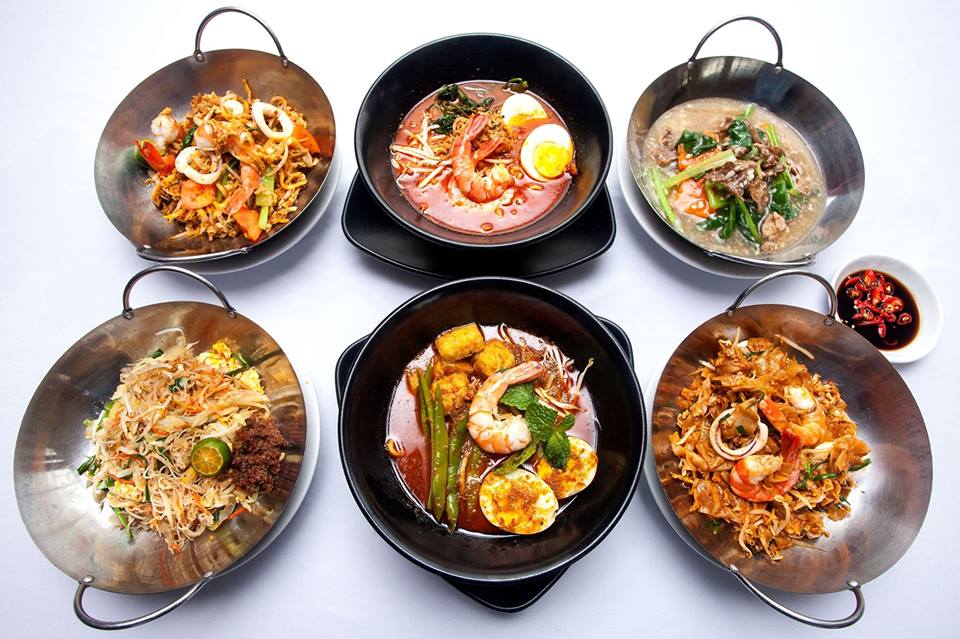 The restaurant offers both Malaysian and Singaporean food for halal travelers. Seafood is the highlight of D'Lions Restaurant with various dishes from crabs, fishes, shrimps, etc. We believe that you will love its fish head curry and their seafood with noodles.
Their staff is quite friendly and supportive. They can speak English as well so they can make your eating experience in Hanoi memorable. During the Ramadan month, you can expect a special menu of halal food in Hanoi Vietnam from the restaurant.
4. Nan N Kabab Restaurant
Address: 49 Xuan Dieu street, Tay Ho district, Hanoi
Opening hours: 10:00 am – 10:30 pm
Price: VND 100,000 – 300,000
When it comes to famous Arabian restaurants in Hanoi, it would be a mistake if ignoring Nan N Kabab Restaurant. The restaurant has received plenty of positive feedback about its quality, its Hanoi Muslim food and service.
Looking from afar, it is quite simple and small like any other popular casual restaurants. But stepping inside, it is a brand new world with wide interior space with the Middle East style. The restaurant is divided into indoor and garden space.
Different to other restaurants, you will see how the foreign chefs cook the dishes as soon as you get in. The menu provides customers with diverse options and you can freely choose your most favorites. The Muslim community in Hanoi rated this is one of the best halal restaurant in Hanoi, Vietnam.
5. Batavia Restaurant
Address: 116 Ngoc Ha street, Ba Dinh district, Hanoi
Opening hours: 9:00 am – 10:30 pm
Price: VND 200,000 – VND 500,000
Batavia Restaurant & Cafe was established in 2016 and has been serving good halal dishes with Halal Certification. Owned by a Muslim married couples, it provides customers with authentic Indonesian cuisine prepared by Indonesian chefs.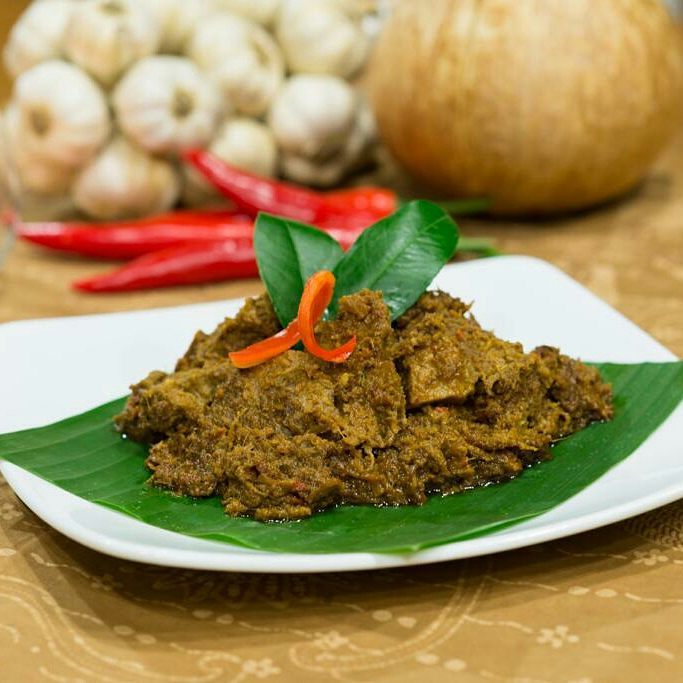 Its menu is Asian oriental with many dishes but all of the food are halal, doesn't contain pork and made by Muslim. Batavia serves light meals, soups, salad, chicken, seafood, beef, dessert, smoothies and other drinks. The must-try dishes include grilled fish, gado-gado, and chicken satay.
For Indonesian, this is the right choice that makes you feel home while enjoying the Hanoi halal food with your country's ambience.
All of the above restaurants are highly recommended in Muslim travelers. Now, it is the matter of choosing which one to try. If you have enough time, we also suggest trying the Vietnamese Muslim food in Hanoi with some signature dishes like Muslim "banh mi", Muslim "pho", and Muslim "banh xeo". If you have any other better options for Hanoi halal restaurants, please share so other travelers can have more choices.