Guide to Halal Food and Restaurants in Vietnam
Posted on Apr 21 2020 by hanh pham
Over the recent years, there is a significant increase in a number of Muslim visits to Vietnam from neighboring countries like Singaporean, Malaysian, and Indian to Middle East countries. Therefore, it also witnessed the development of Islamic-inclined services such as food and beverage, and shopping experiences. However, the first-time Islamic travelers could find it a little challenging to find the suitable food and restaurants. To support halal travelers during your trip in Vietnam, we have sorted out the comprehensive guide to halal food and restaurants.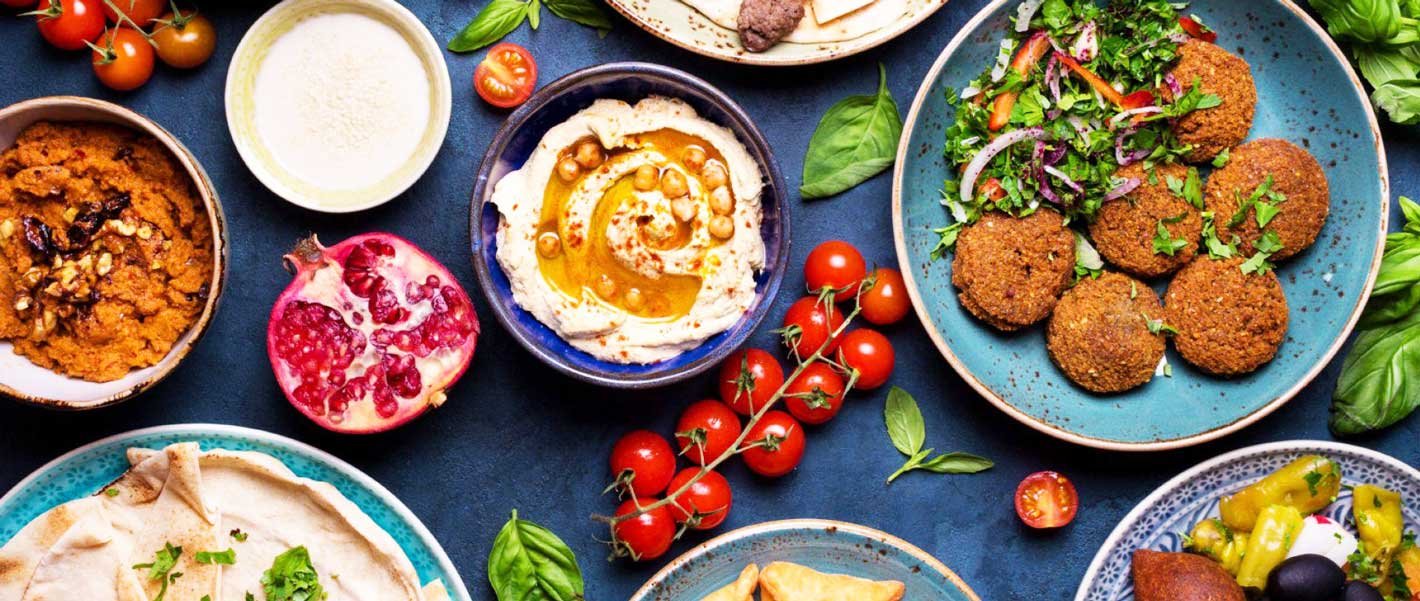 What to eat and drink for halal travelers to Vietnam?
There are a wide variety of Halal food for you to choose when visiting Vietnam.
1. Banh Mi
"Banh mi" is a familiar name to all the travelers who have been to Vietnam before. There are so many food stalls selling this famous snack in the morning. "Banh mi" means bread. But, it is not that normal "bread" that you think of.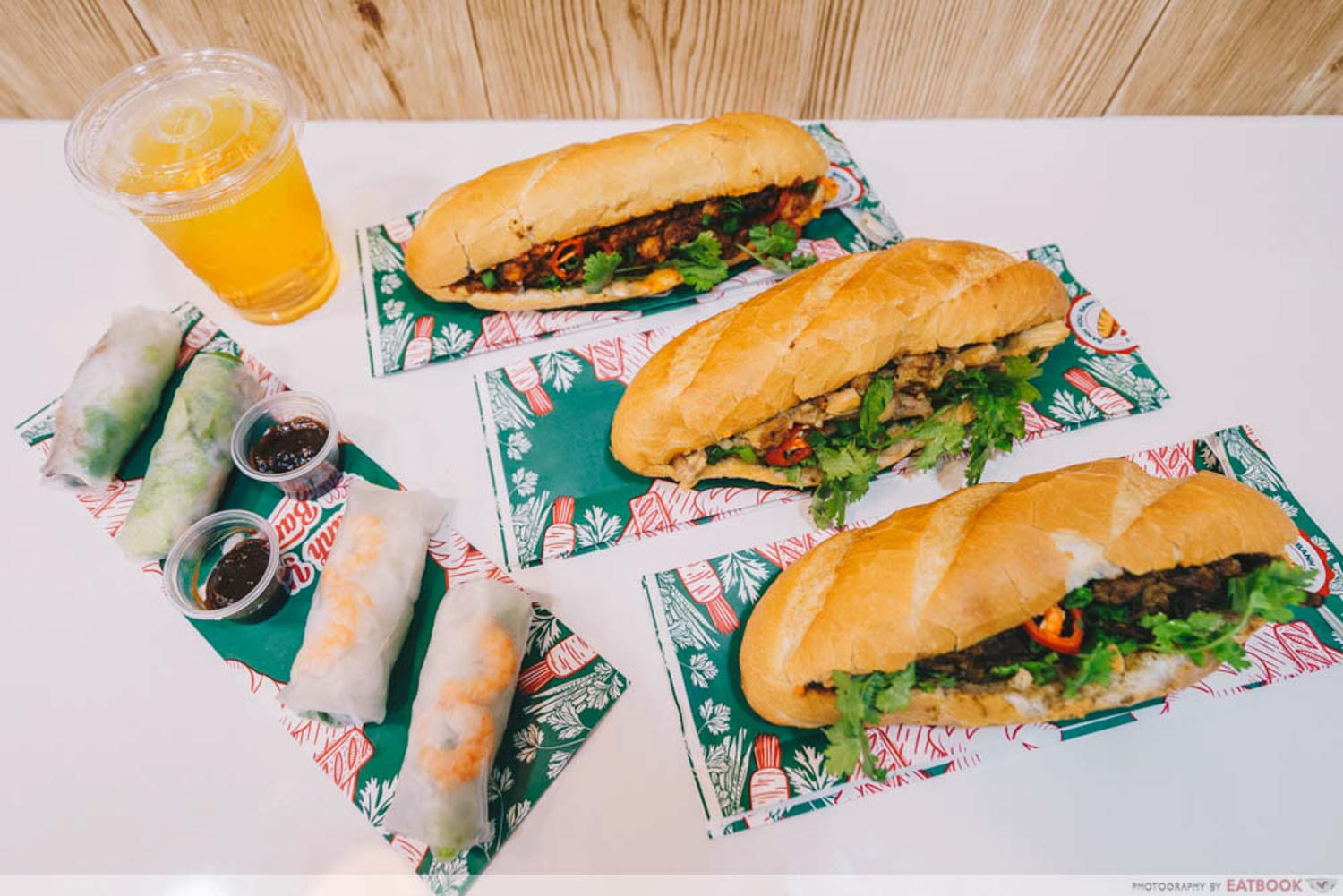 There are so many types of tasty Vietnamese "banh mi" which is filled in the form of baguettes and filled up with different savory ingredients. The most popular one is filled with pork, duck liver or pate (this is made from pork so it is not permissible for Muslims to eat). Those living in Ho Chi Minh city must try "halal banh mi" which is near Nancy Mosque. It is a budget halal food in Vietnam with a fine choice of beef, chicken, or vegetarian.
2. Xoi Ngu Sac (five-colored sticky rice)
Xoi ngu sac is a must-try dish that you should not miss when you arrive in the northwestern.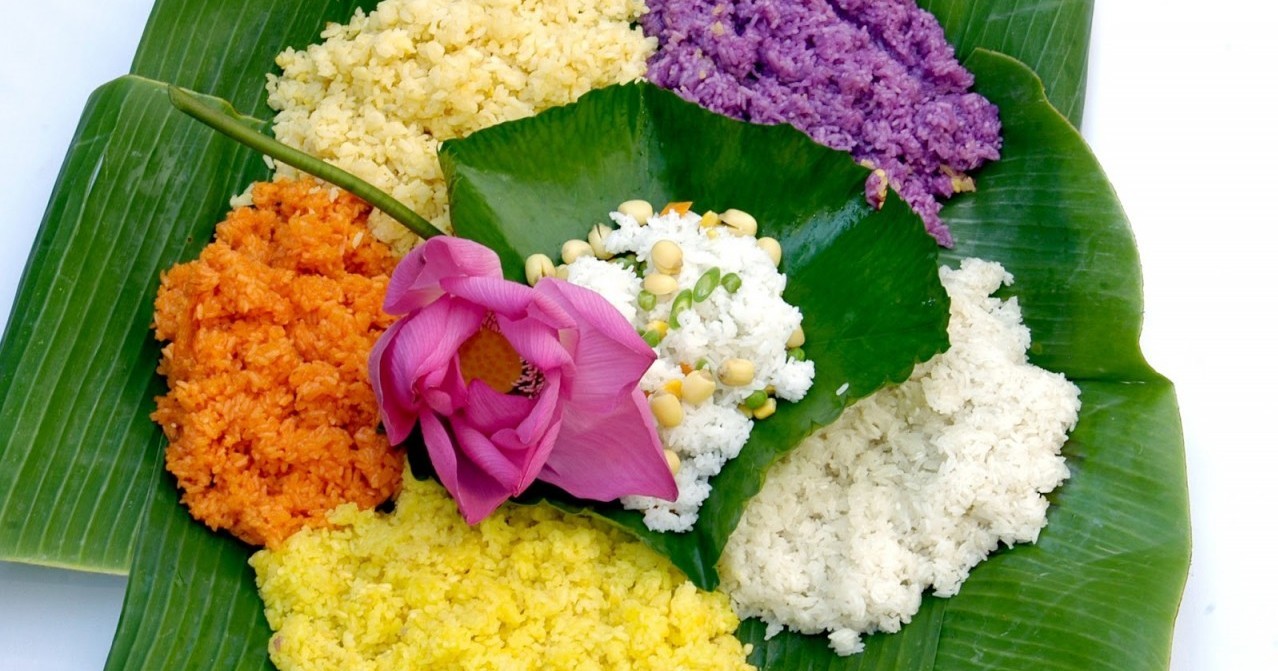 As its name suggests, there are 5 colors in the dish. These colors are created by different leaves, fruits and herbs picked from the forest in the region. The rice is selected carefully, Tu Le and Tan La glutinous rices are mostly used. And, the water for cooking this dish is taken from Muong Lo Stream to make the taste more delicious. Let's try it to enjoy the creativity of the Thai women.
3. Pho Cuon (rolled noodles)
Pho cuon is a popular and delicious food of Hanoian and also popular halal Vietnam food. It is a perfect combination of vegetables and meat. Its taste is so fresh for any Muslim travelers who want to explore Hanoi street food. The dish is made from beef with lettuce, basil, and other vegetables, wrapped in a big fresh noodle leaf. The dipping sauce is sweet and sour-salty, which is quite similar to Nem Ran's dipping sauce.
You can find the best "pho cuon" in Ngu Xa street and Truc Bach street.
4. Cha Ca
Dating back more than 130 years ago, Cha ca is considered a signature traditional dish of Hanoi. It is also known as one of the most complicated dishes which have to follow strict requirements from the very first step to the last steps. A successful "cha ca" dish is the one which can maintain the unique taste of this special kind of fish – snakehead. "Cha ca" is normally served with vermicelli, roasted peanut, fresh green onion, dill, and a special dipping sauce.
There are so many restaurants offering this dish. But, the most well-known place to try this dish is always Cha Ca La Vong which has more than 100 years' experience with this famous dish.
5. Ca Phe Trung (Vietnamese Egg Coffee)
If you are a big fan of coffee, egg coffee is a unique and unusual coffee that you should not miss during your trip in Vietnam. Totally different from normal coffee that you are familiar with, Hanoian have created this wonderful coffee for decades. It is a perfect match by mixing coffee with egg yolks, sugar, and sweetened condensed milk. It might sound weird but try it once, you will find how amazingly good this coffee is.
6. Ngheu Hap Sa (steamed clams with lemongrass and chilli)
For those who love clams, "ngheu hap sa" is a must-try dish, especially in summer. Most restaurants serve this dish in the evening. It is a great mixture of salt, pepper, herbs, and the amazing dipping sauce. The clams are tender and yummy, and the broth is delicious on its own. It is a truly worth-eating Vietnamese dish to halal travelers.
Where to Eat Halal food in Three Regions of Vietnam?
Finding a restaurant to taste Muslim food in Vietnam could be your nightmare. Let us help you with a list of best halal restaurants in different regions of Vietnam.
1. D'Lion Restaurant
Address: Ground & 8th floor of Cosiana Hotel, 92 Le Duan street, Hanoi, Vietnam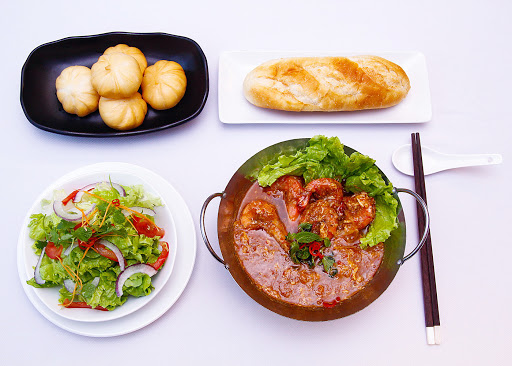 This is one of the best halal restaurants in Hanoi which attracts a lot of Islamic eaters. It is famous for a cozy atmosphere and a fantastic view over the Hanoi Train Station. The place is a good spot to get away from the hustle and bustle of daily life in Hanoi and immerse in the tranquil ambiance with your friends and family.
2. Dalcheeni Restaurant
Address: 100 Xuan Dieu, Tay Ho, Hanoi
Opening time: 10:30 – 14:30 and 17:30 – 22:30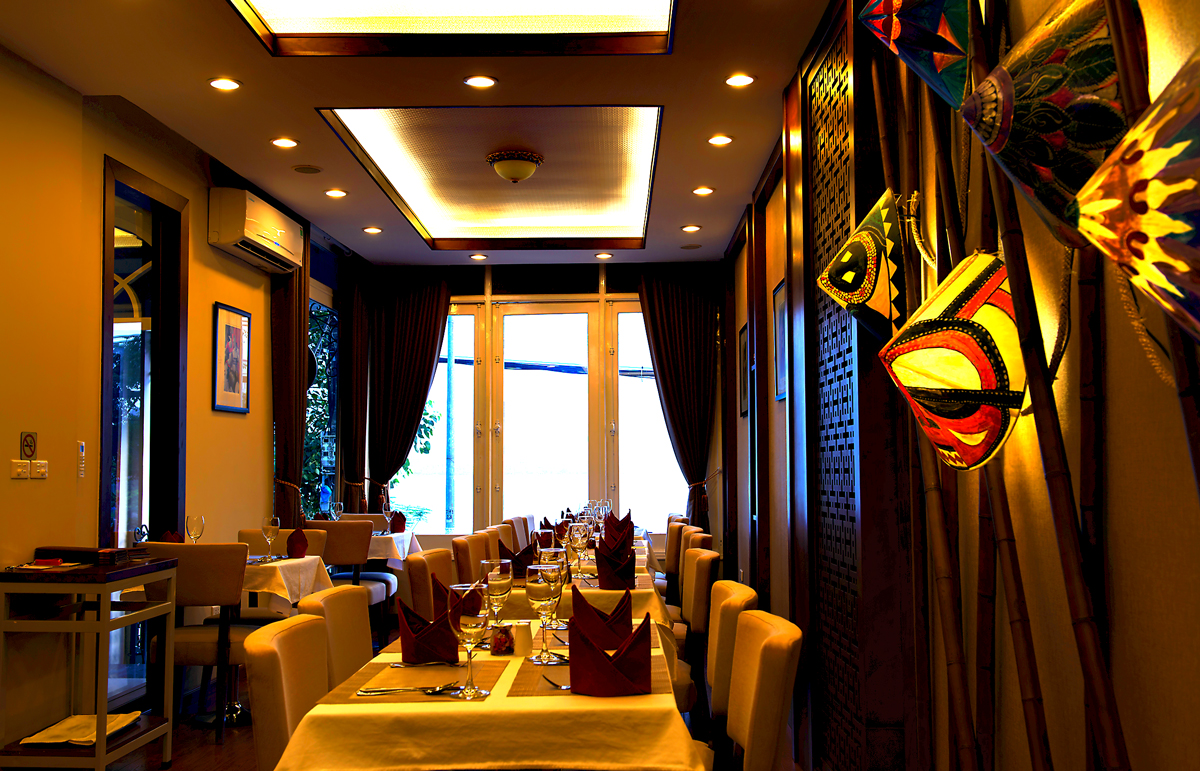 Dalcheeni is a popular name to the tourists who are big fans of Indian cuisine. A large restaurant with up to 100 seats, it serves authentic royal-inclined Indian gastronomy and a wide selection of Vietnam Muslim food. Here, you can find signature Indian dishes like kebabs and curries. There are some impressive dishes cooked in clay ovens on the charcoal flames.
3. Veda's Kitchen
A truly dining gem in Da Nang, Veda offers the customers a wide range of delicious Indian dishes and best halal food in Vietnam. To meet various requirements from the diners, it has both vegetarian and non-vegetarian options. The halal food price in Vietnam is quite reasonable, especially in Veda's Kitchen for such finest halal meals.
4. D'Nyonya Restaurant
Saigon is the city where you can find most of halal restaurants with delicious halal Vietnamese food in Vietnam. D'Nyonya Restaurant can be seen as a leading restaurant where you can expect to explore Malaccan, Penang, and Singaporean cuisine. If you are looking for a place to fill up your empty stomach after a traveling day in Saigon, don't hesitate to spend 1 or 2 hours here.
With all of the above Vietnam halal food and restaurants in Vietnam, we hope that you could have an amazing trip in Vietnam without worrying about what and where to eat. And, don't forget to share your moments with us.