Hoi An Halal Food Guide for Muslim travelers
Posted on Apr 22 2020 by hanh pham
As one of the most pleasant ancient towns in Vietnam, Hoi An boasts its beautiful architecture and an attractive riverside setting. For foreign tourists like Muslim travelers, Hoi An might be their first choice for visiting in Vietnam. However, we are sure that you may have some troubles seeking a halal restaurant. Most halal restaurants serve Indian food and you can consider trying the Vietnamese vegetarian restaurants. So, below is the list with the best picks of travel experts.
1. Baba's Kitchen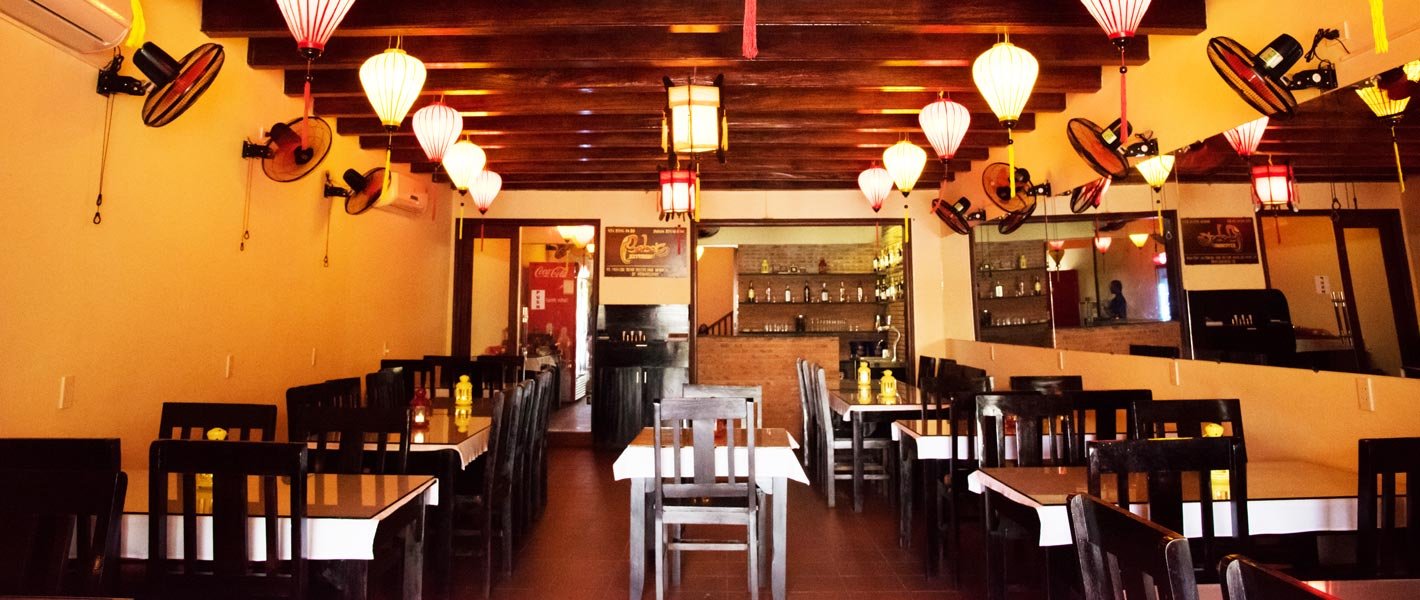 After the success as one of the top 10 restaurants in Saigon, Baba's Kitchen opened another branch in Hoi An ancient town. The restaurant aims at providing halal food in Hoi An Vietnam for tourists from all over the world in the peaceful atmosphere of this ancient town.
Mainly serving South Indian cuisine, it also has a delivery and catering service. The space can serve up to 200 people. And if you don't want to go out for lunch or dinner, you can try their free shipping service in the town. Its menu features up to 100 dishes so you have many options to choose from. Top 3 favorite dishes of the restaurant include butter chicken, chicken tikka masala, and chicken tandoori with bone.
2. Ganesh Restaurant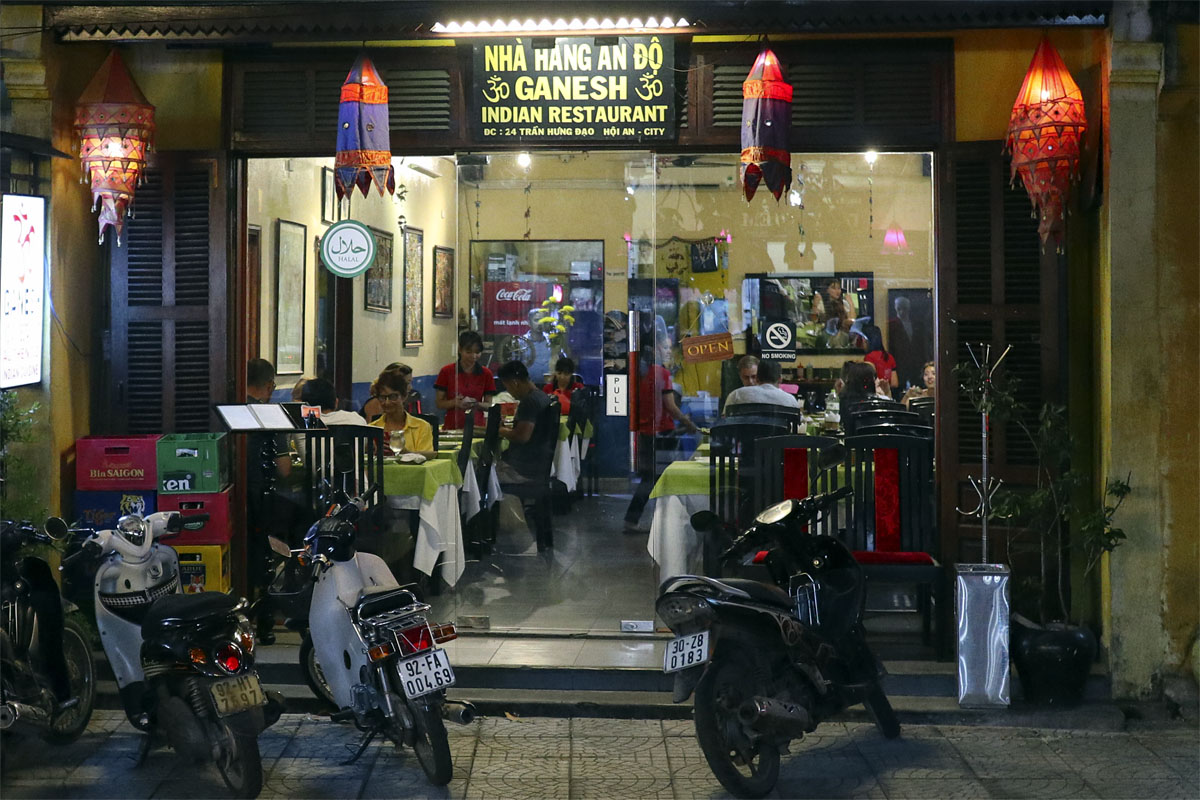 Located close to the beautiful Thu Bon River, Ganesh is an authentic Indian restaurant in Hoi An. If you are looking for a halal restaurant in Hoi An, Ganesh could be a great choice. Good views and delicious Hoi An halal food attracts more and more customers to enjoy a true flavor of Indian cuisine in Ganesh. Besides, it offers plenty of vegetarian choices to make it different from other Indian restaurants.
Coming here, you have a chance to enjoy various cuisines from Chinese Indian, Northern Indian, to Southern Indian. Especially, all ingredients are from India and food is cooked by experienced Indian chefs to bring an authentic taste. Let's visit this restaurant, enjoy the meal in the cozy space of Ganesh in Hoi An
3. Namaste Omar's
Namaste Omar's restaurant is another halal restaurant in Hoi An Vietnam that mainly serves Indian dishes. The finest ingredients are used to create an impressive menu that covers all aspects of Indian cuisine from the traditional to the contemporary. There are up to 100 different dishes made from different types of meat, fish, vegetables, and rice.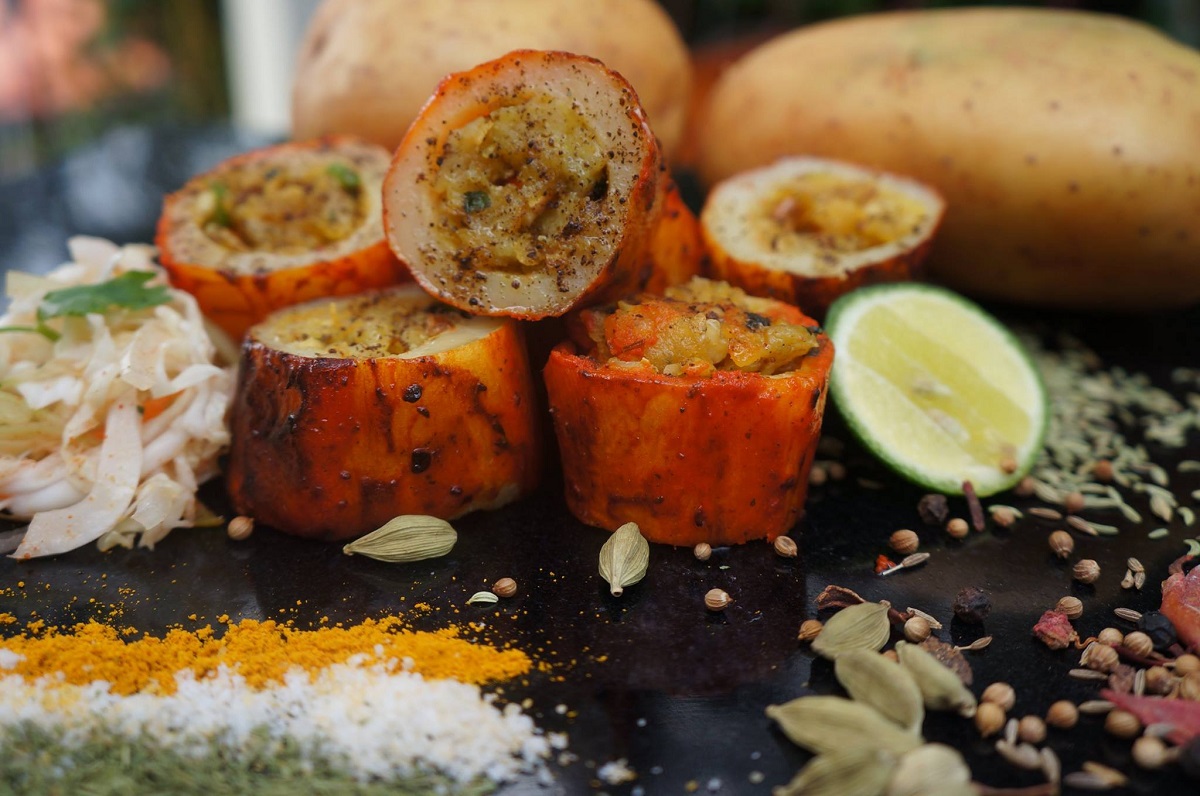 It has become one of the most popular and favorite restaurants in Hoi An that provides both Indian and halal Asian dishes. Lunches and dinners are served by friendly and helpful staff. Therefore, it is worth receiving a high rate for its tasty dishes and good services.
4. Karma Waters
Location: 213 Nguyen Duy Hieu street, Cam Chau ward, Hoi An
Opening hours: 10:00 am – 09:00 pm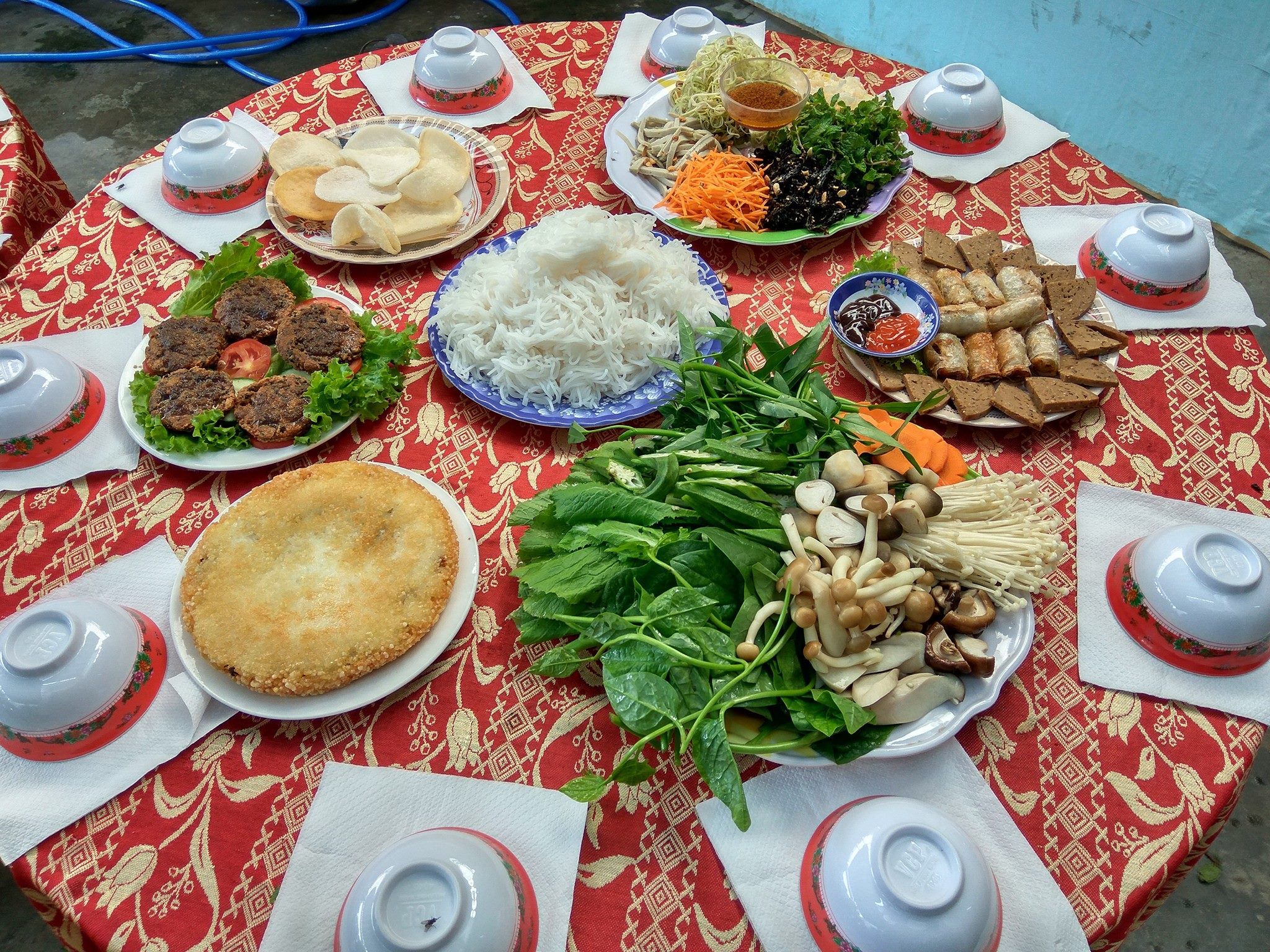 Karma Waters was opened to promote a healthy vegan lifestyle for everyone. So, it is a perfect choice for Muslim travelers looking for vegertarian dishes. At Karma Waters, you can enjoy special Vietnamese dishes made with 100% fresh and organic ingredients. There are plenty of options to choose from, but we highly recommend these dishes: banh mi chay (vegan Vietnamese sandwich), tasty vegan pho, and veggie burger.
5. The Fisherman Vegan Restaurant
Location: Beach front, Block 8, An Bang beach, Hoi An
Opening hours: 8:00 am – 09:00 pm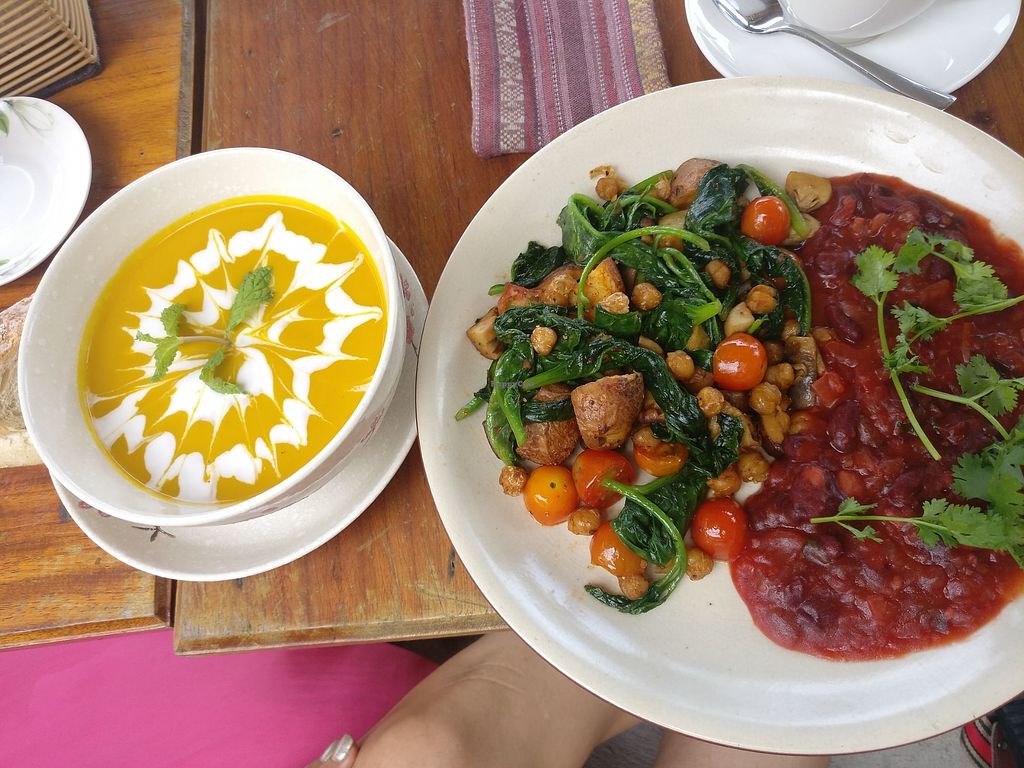 If An Bang beach is on your itinerary, don't forget to visit The Fisherman Vegan Restaurant for vegetarian friendly dishes. As a family run restaurant, it has a cozy and welcoming atmosphere as well as a good service with plenty of comfortable seats and rainbow interior. The restaurant offers an extensive menu with many breakfast options such as pancakes and smoothie bowls. For main dishes, the Fisherman has many vegan options for halal travelers. You also can enjoy your meal on outdoor chairs and enjoy the beach view. And a good side of this halal food restaurant in Hoi An is that it serves excellent drinks with non-plastic straws.
So what will you choose for your trip in Hoi An? No matter if it's an Indian restaurant or a vegan one, we hope that you have a great trip in this ancient town with a lot of beautiful moments.