Truth about Halal Food in Mekong Delta Region of Vietnam
Posted on Apr 22 2020 by hanh pham
TheMekong Delta of Vietnam is a wonderful land for tourism and sightseeing because of its astonishing scenery and hospitable locals, as well as delicious cuisine and interesting cultures. However, there are a certain number of people who are still hesitating to spend their time in Mekong Delta because this place may not have the qualifications to satisfy their region beliefs. But that is not the same case for Mekong Delta, because beside the delicious local dishes, this place also has wonderful and high-quality Halal dishes for Muslims. Take a look and you will be surprised.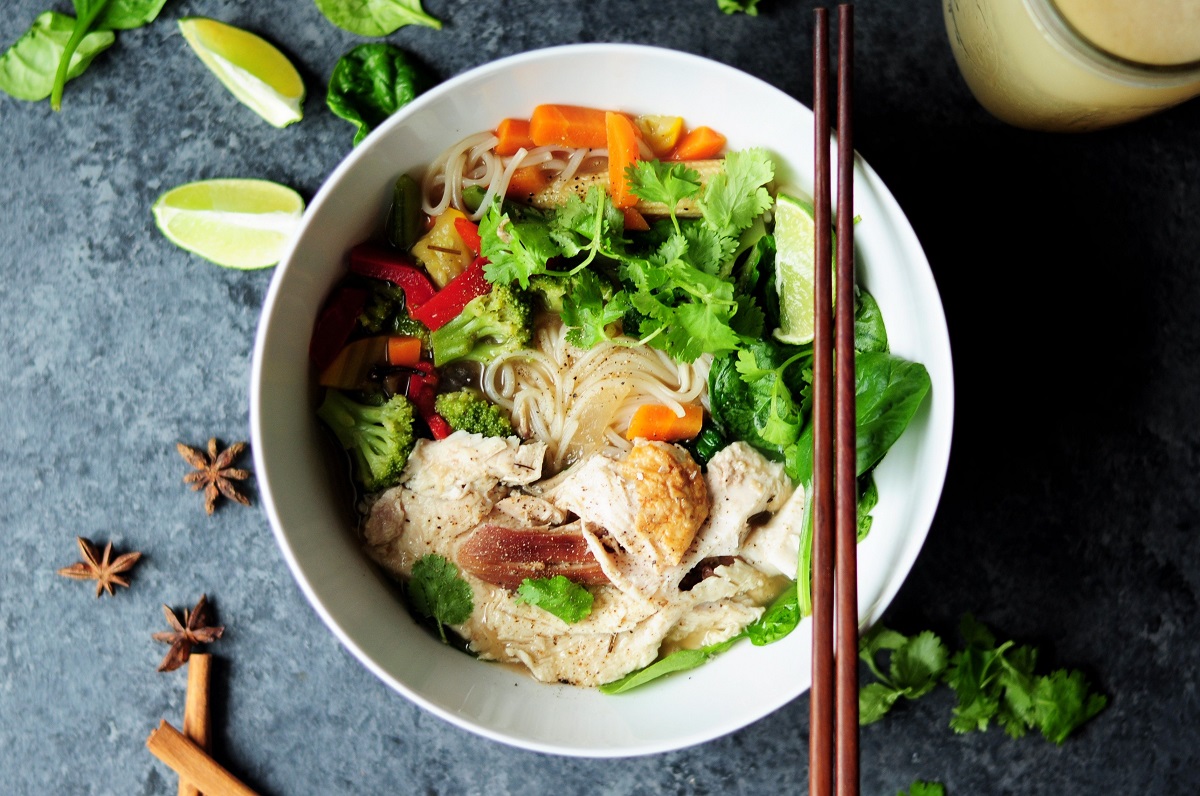 1. Why is Halal food in Mekong Delta trustable?
Halal food has been known and paid attention to in many areas of Vietnam, such as Hanoi and Ho Chi Minh City, but there are not many people aware that this type of cuisine is also recognized and prepared for travelers in a quiet and peaceful tourist destination like Mekong Delta.
There has been a Vietnam – Malaysia Halal Certification Center being built and opened in Can Tho, a famous province of the Mekong Delta region. This is also the first Halal certification center in the Mekong Delta. The center has the mission of giving certifications for enterprises so they can export their products to Middle East countries, all the while supporting local businesses in Can Tho and Mekong Delta to have their Halal certifications. The center helps to make Halal food in Mekong Delta more accessible and available for those in need. That is why Muslims coming to Mekong Delta can be assured that Halal food here is extremely healthy and meet the standards of Halal.
Mekong Delta is a large tourism area, with 12 beautiful provinces and one city (Can Tho). There are many places that you can find Halal food in Mekong Delta. From the big city Can Tho to small provinces such as Tien Giang, Ben Tre, and even in Ho Chi Minh City as well. If you are a Muslim visiting this famous land of Western Vietnam, you won't have to worry about your meals since there are a certain number of Halal restaurants in the Mekong sector.
Some Muslims may not be convinced of the quality of these restaurants. However, every Muslim can be assured that the meals there are healthy and can meet the standard of Halal. In Can Tho City, the NHO-QSCert and the RSD Management Solution of Malaysia had organized a training lesson of Halal certified businesses in the Mekong Delta region. The locals and businesses of Mekong Delta have been instructed and taught the quantities of Halal food as well as methods to make great Halal dishes, which can satisfy the need of Muslims coming to Mekong Delta. They were also taught how to distinguish Halal ingredients with normal ones, as well as how to recognize if the food is Halal food or not. All in all, Muslims tourists will be served with delicious and enjoyable Halal food in Mekong Delta without having to worry about anything.
2. Where can you find Halal food in Mekong Delta?
As mentioned above, there are a fair number of Halal restaurants in the Mekong Delta religion that Muslims can find and enjoy their meals. Normally, Muslims can find Halal restaurants in almost every corner of the Mekong Delta.
The increasing amount of well-known Halal restaurants in Mekong Delta and across Vietnam are born from the rising interest of Muslims towards Vietnamese tourism. All of them are built base on the harmonize of Malaysian and Indian cuisine, plus the knowledge of Halal and Islam listed in Qur'an which most locals and restaurant openers in Mekong Delta have been taught and trained. A small tip to distinguish which Halal restaurant is qualified or not is to look for a certificate hung on the walls of the place. If you see it, this is the right restaurant for Muslims. If not, you should reconsider eating there.
One of the most famous Halal restaurants in Mekong Delta is the one located in My Tho City, Tien Giang Province. The restaurant lies in number 73 or 30/4 Street, has been a well-known and trusted place in the mindset of almost every Muslim who stopped by Tien Giang. The eating place always opens at 11:00 AM, usually serves lunch and dinner for Muslims travelers. What makes travelers believe in the place so much is the fact that it is being managed by local Muslims living in the Mekong Delta religion. That is why the chefs here are well-aware of how to make great Halal dishes without messing up the rules in Qur'an. Coming to this Vietnamese Halal restaurant, tourists will be served with delicious authentic Vietnamese Halal dishes with refreshing flavors and hospitable attitude from the servers.
Another famous address for those who are looking for a great Halal restaurant in Mekong Delta is the New Delhi Halal restaurant in Can Tho Province. You can find this restaurant at number 78 Hai Ba Trung Street, Ninh Kieu. This restaurant is also known for its delicious lunch and dinner. Many consider this as the only Halal restaurant worth-visiting in Can Tho. Tourists will be served with authentic North and South Indian food. The excellent menu with various types of dishes will absolutely please your trip in Mekong Delta, Vietnam.
Visiting the Mekong Delta, foreign tourists often take their precious time exploring a part of Ho Chi Minh City. Not only bustling with modern life vibe and amazing sceneries, but this city is also a place where you can find high-quality and delicious Halal restaurants. All the Halal dishes are cooked strictly to the standards of Islam, plus the refreshing and appetizing flavors. A few of the well-known Halal eating places you can find in Ho Chi Minh City are the one located at 14 Pham Hong Thai street, 31 Dong Du street and 56 Dong Du, all of them are in Ben Nghe Ward, District 1.
There are a lot more famous restaurants serving Halal food in the area of Mekong Delta. That is why more and more Muslims visitors are stopping by and exploring the Mekong. They find this land not only friendly, beautiful but also considerate for their needs and beliefs.
3. Mekong Delta is an ideal place for Halal food and Islams
According to many pieces of research, Islam is one of the most popular regions in the world. Most Muslims come from Malaysia, Indonesia and India, which are the countries that lie near Vietnam. Understanding their needs to strictly follow their rules and beliefs, the locals in Mekong Delta have been trying their best to learn about basic Halal food, as well as building and opening delicious, high-quality Halal restaurants in Mekong Delta for Muslims. The people in Mekong Delta are extremely friendly and can speak basic English, so they are able to support and help Muslims choosing Halal dishes that most suitable for them.
Due to having ideal weather conditions, as well as the local people in Mekong Delta have experiences in farming and feeding animals, so the food ingredients in this area are not only fresh and clean but also delicious, high-quality and healthy. The vegetables, rice and meat in Mekong Delta make perfect ingredients for delicious Halal dishes, providing the customers with great health and strong physical strength just like they want. In recent years, more and more Muslims from the Middle East countries and nearby nations are coming to Mekong Delta, Vietnam without having to worry about breaking the rules of Halal with the food they consume.
Of course, a Muslim will need much more than just Halal food to fully fulfill their responsibilities and missions with Islam. However, the fact that more and more high-standard Halal restaurants are being opened across Mekong Delta in particular and Vietnam in general, proves that the Vietnamese are showing their respect and acknowledgment toward Islam and Muslims. This astonishing S-shaped country is the ideal tourism site for Muslims if they are looking for a healthy, breathtaking and ideal place for the next holiday.
Halal food has been known and sold widely for Muslim visitors in the Mekong Delta religion, in order to fulfill their needs and making sure they have the most comfortable and convenient time in our S-shaped country. In the future, there is a promising chance that it will be more places with great Halal food in Mekong Delta and Vietnam, as well as other needs of the Islams being responded and made available in Vietnam, helping the holidays and vacations of Muslims become even more convenient and relaxing. Vietnam and the Mekong Delta are always considerate towards traveler's needs, so that is why the places are safe havens and ideal destinations for Muslims holidays in the future.