Can We Order Halal Food in Ho Chi Minh City?
Posted on Apr 23 2020 by hanh pham
In recent years, Halal food is getting more and more well-known and common in many areas of Vietnam, and Ho Chi Minh City is not an exception. Now when visiting Ho Chi Minh City, Muslims can find lots of Halal restaurants across the streets, as well as order Halal dishes for delivery. The convenient service helps to make Muslims' vacation become even more enjoyable and comfortable. The article will introduce you to the advantageous service of ordering Halal food in one of the largest cities in Vietnam.
1. Halal food in Ho Chi Minh City
Halal food is a common term used in Islam by Muslims. At first, it is only known by Muslims and people in the Middle East countries, as well as Malaysian and Indian.
However, in recent years, the term Halal food and what it is all about is becoming more and more popular around the world. Even non-Muslims and non-religious are starting to be aware of the strict eating rules that Islams law had made.
Tons of places in the world have chosen to learn about Halal and open a number of restaurants serving Halal food for Muslims, in order to improve their tourism industry and to make Muslim's holiday become more convenient and enjoyable. Large tourism cities in Vietnam are also not an exception, including Hanoi and Ho Chi Minh City.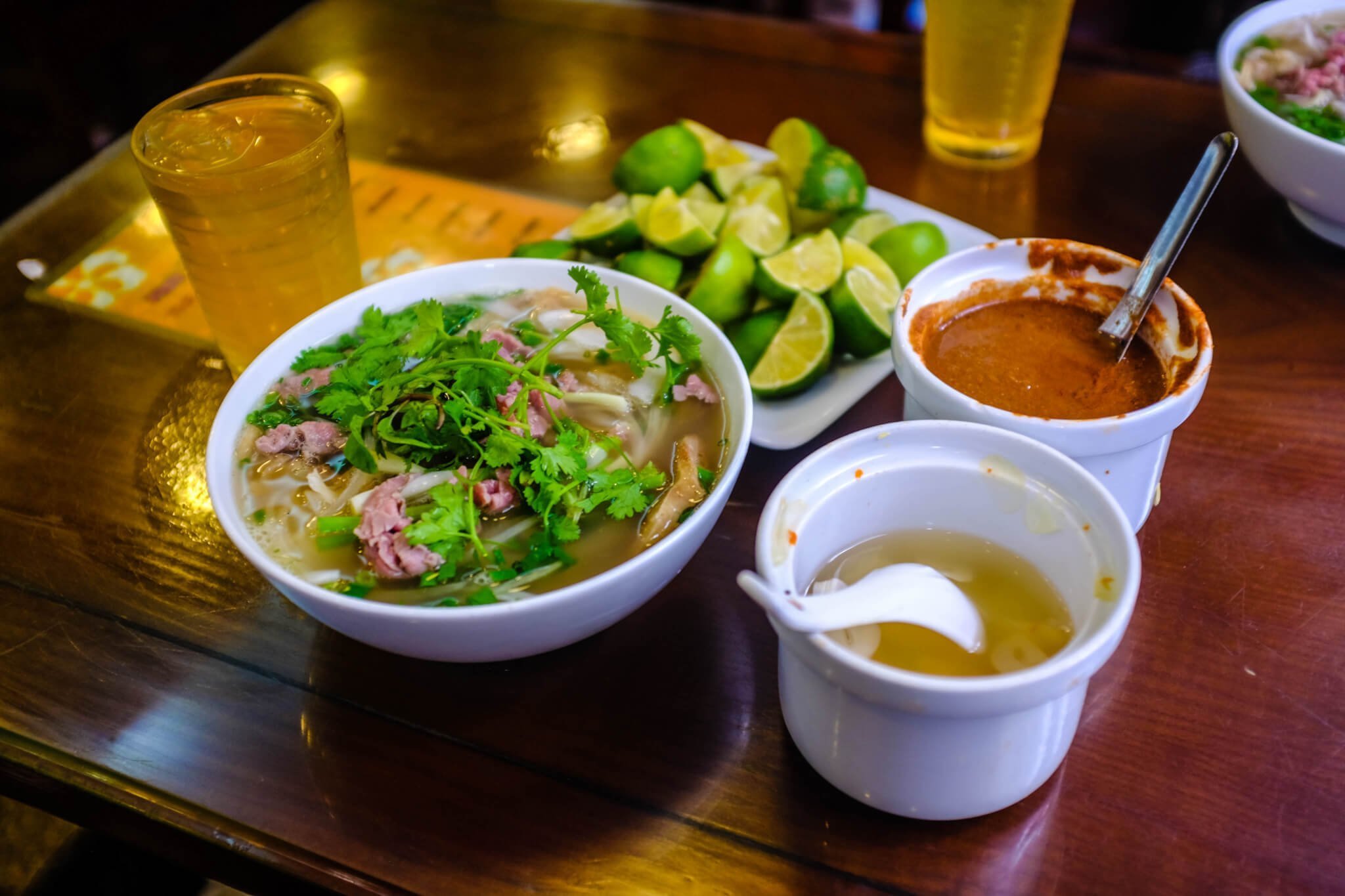 Ho Chi Minh City is one of the most famous and popular cities of Vietnam in the mindset of foreign travelers. In recent years, more and more Halal food stalls and restaurants are being opened to serve Muslims across Ho Chi Minh City, with delicious dishes that meet the standards of Ismalic laws. If a Muslim wants to order Halal food in Ho Chi Minh City, they won't have to spend much time finding a place to eat.
There have been multi researches in Ho Chi Minh City to show foreign Muslims the addresses as well as the qualities of each Halal restaurant in this amazing tourism city of Vietnam.
Muslims can find the Natraj Indian Cuisine Restaurant at number 41 Bui Thi Xuan Street or the Daun Restaurant at 48 Le Lai, both of them lies at Ben Thanh Ward, District 1, and the Redhouse Saigon restaurant at number 417 Dien Bien Phu Str, Ward 4, District 3. These are considered as the three most famous Halal eating places in Ho Chi Minh City by the Muslims tourists, serving healthy and high-quality dishes for visitors. Besides those, Muslims can also find a lot of other delicious Halal dishes in many restaurants in Ho Chi Minh City.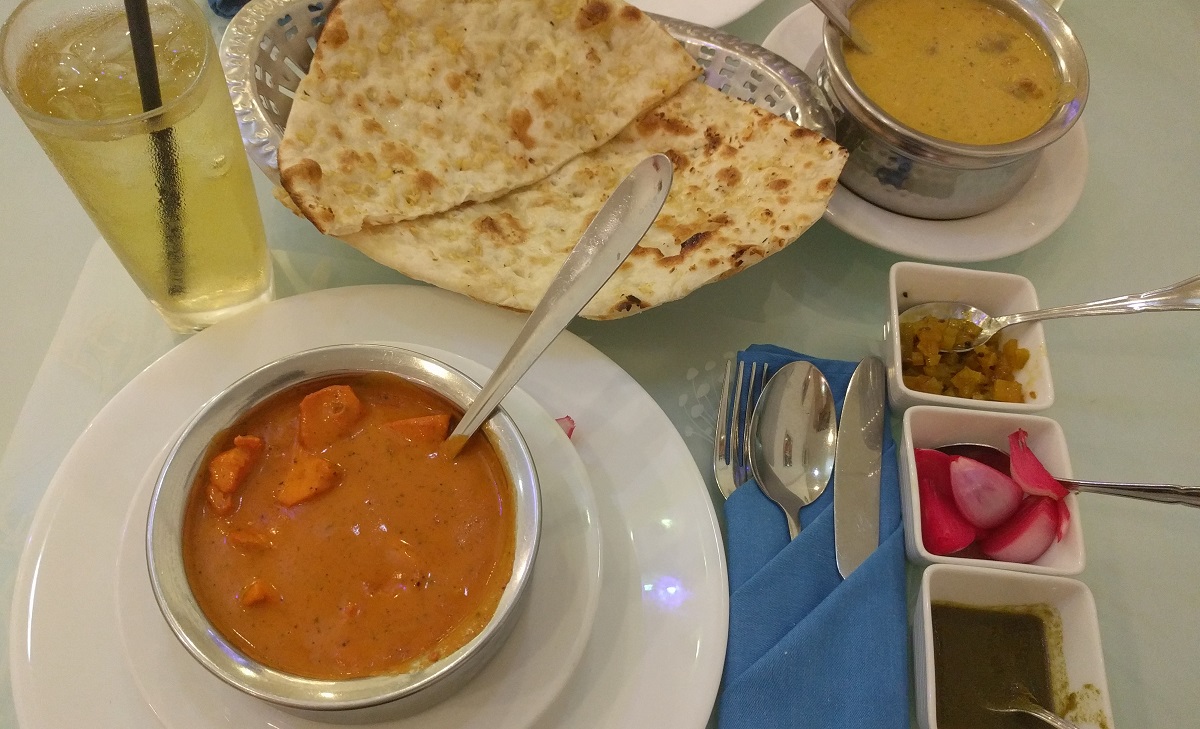 Most Halal restaurants are built in the center of Ho Chi Minh City, so Muslims often find themselves wandering in District 1 and District 3. You can also find delicious Halal restaurants in the Saigon Halal street which located on the Western side of Ben Thanh market of Ho Chi Minh City, as well as lots of other interesting things related to Islam, such as clothes, scarfs and souvenirs.
There has been a Vietnam – Malaysia Halal Certification Center being opened in Can Tho Province, near Ho Chi Minh City, with the purpose of training the locals about the standards of Halal food as well as how to make a great meal of Halal. The people in Vietnam are also being taught the basic and necessary knowledge to export Halal food to other countries. Muslims can also find certificated restaurants if they want to make sure their meals have proper Halal food.
All in all, the Halal food in Ho Chi Minh City are strictly controlled to make sure they don't violate the Islamic laws of consuming food. With this, Muslims can be assured that the Halal food in Ho Chi Minh City are safe to eat and won't trespass their beliefs.
2. Ordering Halal food for delivery in Ho Chi Minh City
With the desire of serving the best Halal dishes for Muslims travelers, not only selling well-quality dishes at restaurants but the shop owners in Ho Chi Minh City even develop the ordering service for those who need. Muslims traveling in Ho Chi Minh City, Vietnam can order and have their Halal food being delivered to them whenever they want without having to walk all the way to the stores. The convenient service has been helping lots of Muslim's vacation in Ho Chi Minh City become more comfortable and memorable. Therefore, ordering Halal food in Ho Chi Minh City is getting common and popular, as well as being loved by Muslims in Vietnam.
Most restaurants provide their phone number, sometimes websites as well, for their customers. With just one phone call, you can order your favorite dish and it will be bought right to in front of your doorstep. This type of service will only make it easier for Muslims in Ho Chi Minh City to taste their favorite and high-quality Halal dishes from certificated restaurants. The food, after being delivered, still remains its charming flavor and reasonable price, customers only need to pay for an extra amount of cash for transport fees.
However, it may be difficult for Muslims when ordering Halal food in Ho Chi Minh City through one phone call, because they may not be aware of the menu of the restaurant if they don't have a website. Not only that but also due to the fact that most shop owners in Vietnam can only speak basic English, making it hard for foreigners to communicate and express what they want.
This is when Muslims should look for the help of the Internet and look for the famous, certified Halal restaurants in Ho Chi Minh City to order their food. Most of the websites, when introducing well-qualified restaurants, will have their menu available for viewers to look at and choose which food they want. The websites will also have the restaurant's phone number as well. By researching the menu and choosing what you want before ordering, you will save so much time instead of wasting it on asking for the menu and describe what you really want to eat to the shop owners.
An outstanding Halal restaurant in Ho Chi Minh City for delivering is the one called Kampung Pandan, located at number 53 Thu Khoa Huan, Ben Thanh Ward, District 1. The restaurant serves various Halal dishes with refreshing flavor and high-quality standards. The place even has unique and appetizing Halal drinks for those in need. The place opens and works until 11:00 PM every day, so customers can order both lunch or dinner, anything that suits their needs.
Kebab Station restaurant is also a choice you really should consider choosing. The place mostly serves slices of bread with meat that have been preprocessed and cooked thoroughly following the Islam standards, making convenient and quick breakfast or lunch for Muslims. If you are looking for some Halal food delivery in Ho Chi Minh City that is both fast and full of nutrition, this is definitely an ideal option.
Most Muslims trust and choose Halal Al Sham Restaurant in Ho Chi Minh City to have their food delivered. This Halal eating place serves various types of Halal dishes that match the preferences of a majority of Muslims in Vietnam. You can find this amazing Halal food deliver food in Ho Chi Minh City at number 300 Vo Van Kiet Street, Co Giang Ward, District 1. Halal Al Sham Restaurant has its own website where you can make a reservation as well as take a look at their menu before ordering. The place has been receiving tons of positive feedback from both locals and foreign Muslims, so this has become an ideal hang out place and ordering Halal food delivery in Ho Chi Minh City, Vietnam.
Ordering Halal food in Ho Chi Minh City is actually very simple and fast, all the while convenient for busy people. Muslims traveling in Ho Chi Minh City, Vietnam won't have to worry about finding a place to eat Halal food, or what to consume in meals without having to go out. The tourism industry in Ho Chi Minh is getting more and more enjoyable for Muslims, not only serving Halal food but the locals also try their best to provide as many Islam-related services as they can. Therefore, Ho Chi Minh City has become one of the ideal places for Muslims in Vietnam.
For your next time visiting Vietnam, don't forget to stop by Ho Chi Minh City and try to order some delicious Halal food for delivery. The fast and enjoyable service will satisfy you. Ordering Halal food in Ho Chi Minh City is actually quickly and convenient nowadays so the city has been attracting lots of Muslim travelers. Without a doubt, Ho Chi Minh City is definitely safe heaven for Islam's followers in the world.