Top 6 halal hotels in Da Nang
Posted on Apr 21 2020 by hanh pham
Da Nang is a coastal city with beautiful beaches, white sand, fresh air and peaceful atmosphere. That's why many tourists including Muslim travelers choose it as one of their first destinations in Vietnam. However, it would be a little difficult for the first timer to find the best halal hotels in Da Nang. So, we would like to introduce the top hotels for a convenient stay in this wonderful city.
1. Danang Golden Bay Hotel
Location: 1 Le Van Duyet street, Son Tra district, Da Nang city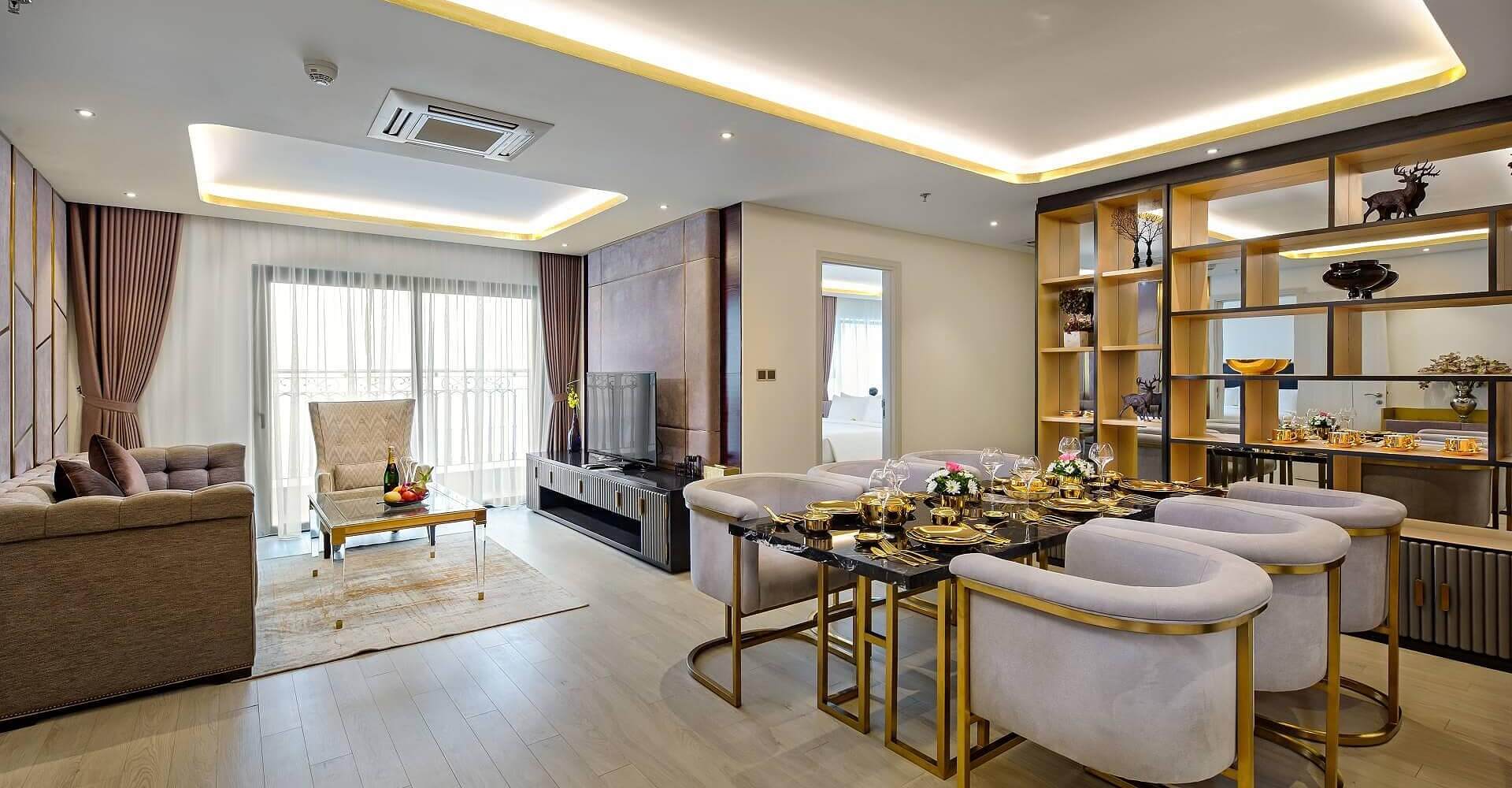 Danang Golden Bay Hotel is an unmissable name when mentioning the luxurious stay experience in Danang. As a very first 5-star, it stands out among others by the awesome view looking over the most beautiful beaches in Da Nang according to Forbes. It is also a leading hotel using 24-carat gold-plated bathroom accessories and tiles.
Danang Golden Bay Hotel has a total of up to 960 rooms on 29 floors. All rooms are equipped with luxury bathrooms and you are free to enjoy the 24K gold infinity swimming pool.
It is very convenient for Muslim travelers to stay here as there is the Belanga Bay Restaurant serving certified halal food located in the first floor of the hotel.
2. Fansipan Danang Hotel
Location: 424 Vo Nguyen Giap street, Ngu Hanh Son, Da Nang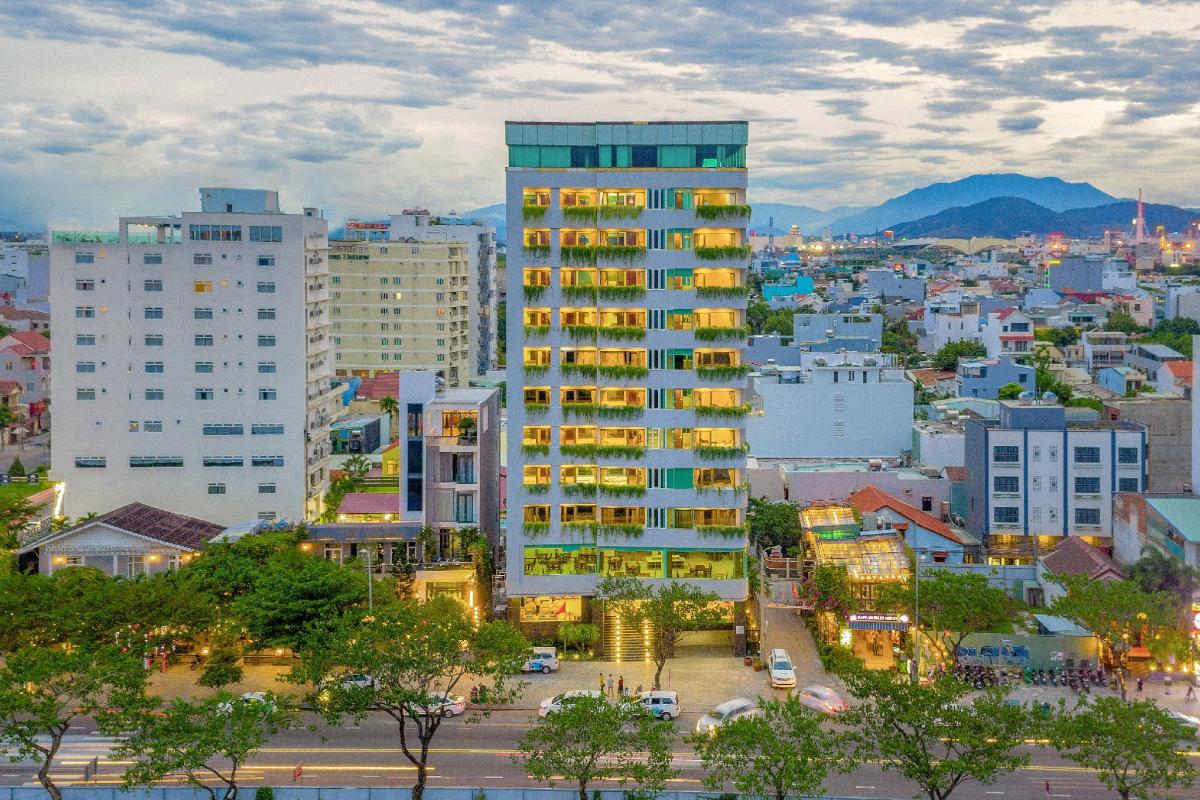 If you are looking for a tranquil atmosphere, Fansipan Danang Hotel is the place to stay. Coming here, you have a chance to take a break from busy daily life and unwind in their spacious guest rooms. Rooms of the hotel boasts stylish decor, wooden flooring, and great view of the attractions in Danang including Non Nuoc Stone Village, My Khe beach, and the Marble Mountains.
The hotel is an ideal choice for visitors to this side of the country where you can find peaceful moments of pleasure and relaxation. It also provides entertainment like a swimming pool, tennis court, sky bar, internet computer, golf & casino.
3. Song Thu Hotel
Location: 30 Tran Phu street, Hai Chau ward, Da Nang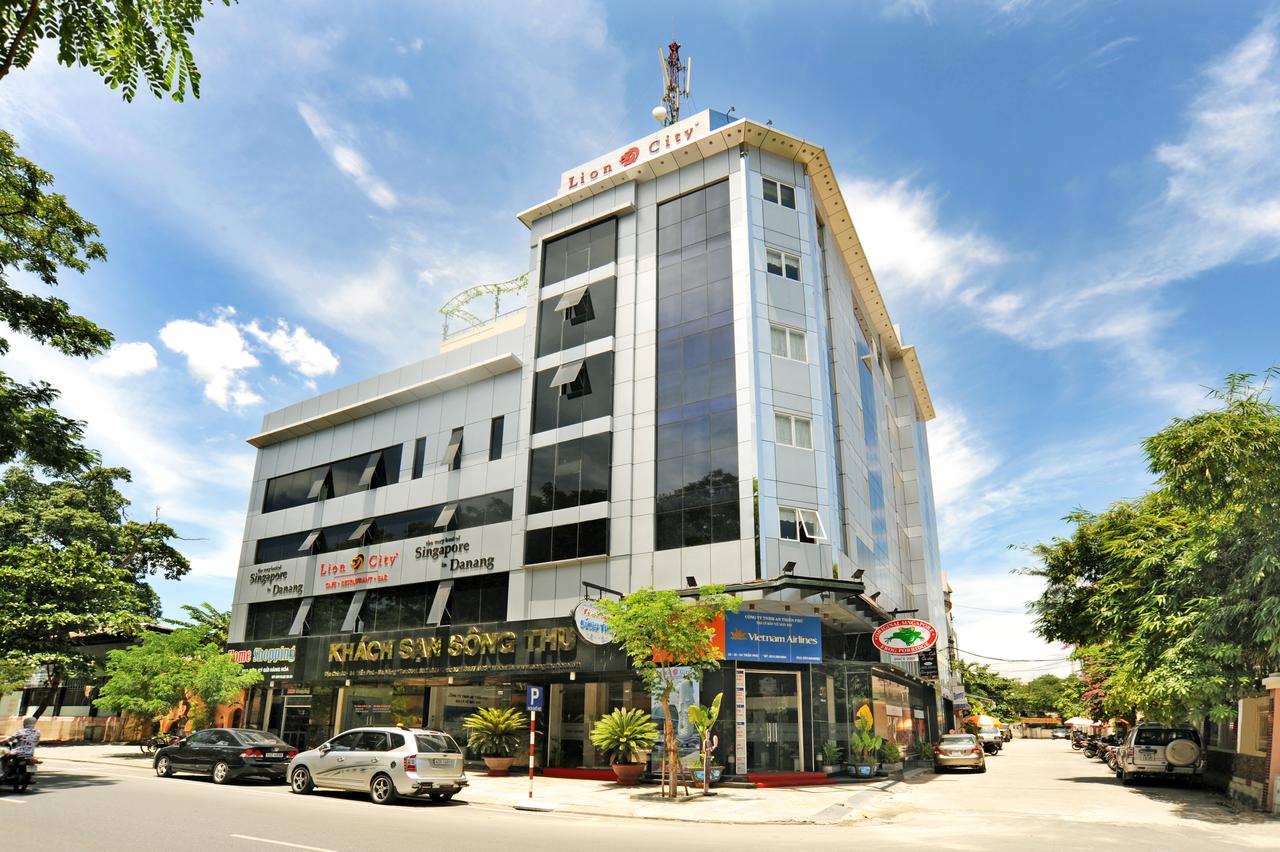 Song Thu hotel is truly a miniature paradise in the center of Da Nang city. It is the popular choice of halal travelers to enjoy the variety of facilities and services. Its 56 rooms are fully equipped with modern equipment. Here you can enjoy luxurious facilities and perfect services from their professional staff.
Dining is also a great experience at the restaurant on the 6th floor with spectacular city views. The restaurant serves mouthwatering Singaporean and Vietnamese cuisine. And, if you feel bored, you can visit their rooftop bar and coffee shop to enjoy live music.
4. Zenta Danang Hotel
Location: 54 An Thuong 1 street, Ngu Hanh Son ward, Da Nang
Zenta hotel is located on the beachfront of beautiful My An beach. With the stunning views of the beach, mountains, and Son Tra peninsula, it is an amazing destination for you when visiting Da Nang city.
Opened in 2011, it has become one of the unique boutique hotels attracting a lot of foreigners by its excellent customer service and great room quality. It is suitable for those who are looking for an affordable but satisfaction and quality stay. The rooms are a perfect combination of unique architectural style and modern and luxurious look. Besides, the professional and enthusiastic staff will bring you the comfort as if you are at your own home.
5. Sun River Da Nang Hotel
Location: 134-136 Bach Dang street, Hai Chau ward, Da Nang
Sun River Da Nang hotel is a three-star Da Nang halal hotel that is located on the bank of the peaceful and charming Han river.
Staying in one of its 50 rooms, you will fully enjoy a memorable lifetime experience. The exterior is designed by modern architecture while the interior space meets up to international standards and offers the great views of the river and Da Nang city. The rooms look attractive with shiny wooden floors and comfortable and elegant furniture.
Here, you also can use many other facilities including coffee, bar, and restaurant.
6. Trung Duong Hotel
Location: 82 Ba Huyen Thanh Quan street, Ngu Hanh Son ward, Da Nang
As a popular pick for both leisure and business travelers, Trung Duong Hotel offers high quality accommodations and family fun. The hotel is also easily accessed from the airport and near the River Swing Bridge, Han Local Market, Indochina Riverside Towers.
An unforgettable stay will be created by its superior facilities and excellent service as well as the available comfort and convenience. There are 17 hotel rooms with a wide range of amenities including internet access, refrigerator, and bathtub. The price is quite reasonable for staying here.
Danang is truly a worth visiting place in Vietnam. You may regret leaving Vietnam without seeing the beauty of this coastal city. Let's plan your itinerary and choose your favoritefrom the above list of halal hotels in Danang.