Top 5 Hanoi Halal Hotels
Posted on Apr 21 2020 by hanh pham
Recently, the term "halal tourism" has been popular to Muslim who loves traveling. More and more halal travelers planned a trip to Vietnam, and Hanoi is among the most favorite destinations. The large number of Muslims has such a huge impact on Vietnamese tourism industry. Thus, the business practice among the Hanoi hotels has changed. There are more Muslim friendly accommodations that you can find in this city. Your trip to Hanoi, Vietnam should be safe and fun, so we give you a list of the best halal hotels in Hanoi.
1. Silk Queen Hotel
Address: 100 Hang Gai street, Hoan Kiem district, Hanoi
Price: from USD 60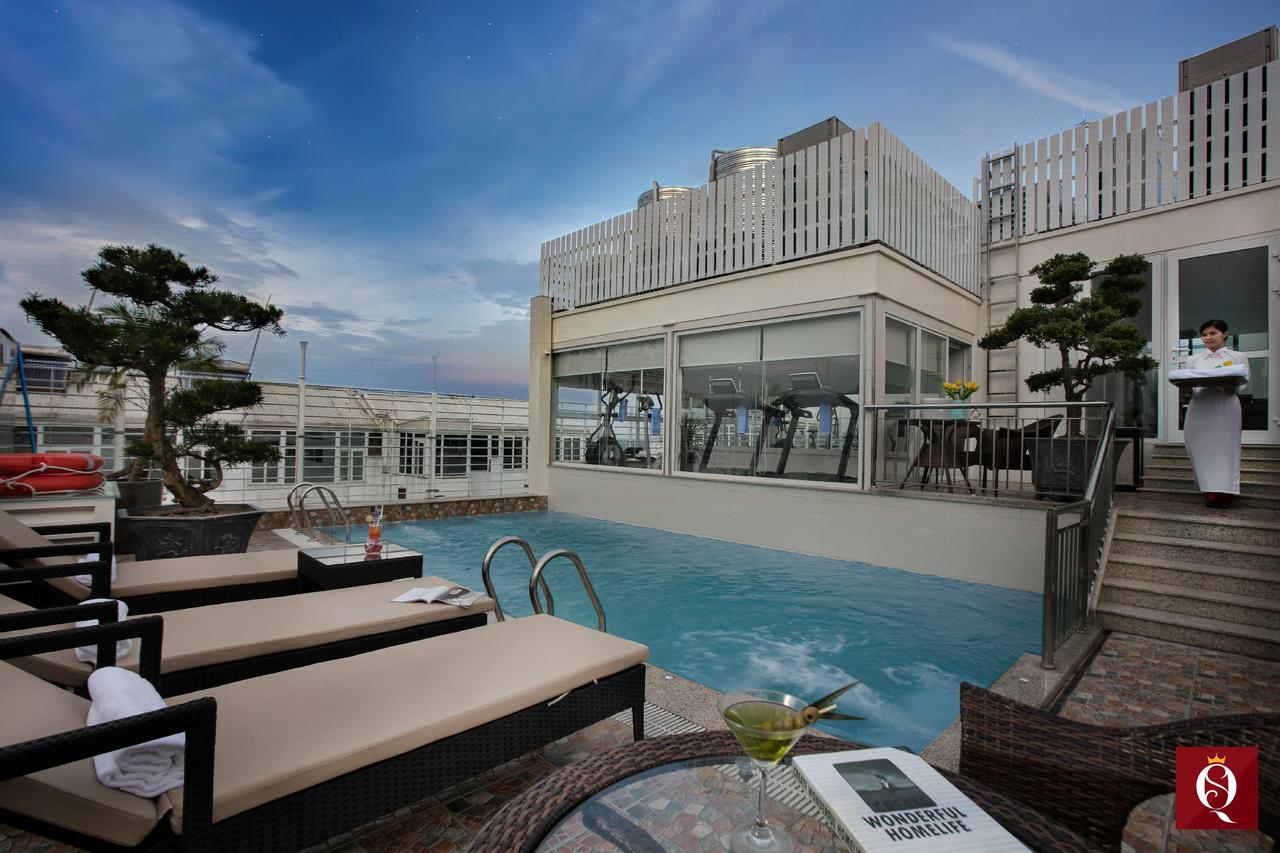 Silk Queen Hotel is famous for modern Vietnamese architecture to give halal travelers a taste of Vietnamese staying experience. So, if you are seeking for a comfortable stay, there is nowhere else better than Silk Queen Hotel.
The hotel rooms are well furnished and provided with multiple comforts so you can enjoy to the fullest such as en suite bathroom, flat-screen TV, and free wifi. There are also hotel facilities to meet the guests' entertainment needs including a fitness center, a business center, and a pool table. Most halal travelers love the breakfast in this halal hotel Hanoi and the staff would satisfy your special requests for the meal.
It is situated within the old quarter so you can easily go to Ngoc Son Temple, St Joseph's Cathedral, and Hoan Kiem Lake. Though you cannot find any nearby halal restaurants, there are plenty of vegetarian and Indian restaurants which is safe for Muslim to eat.
2. Cosiana Hotel
Address: 92 Le Duan street, Hoan Kiem district, Hanoi
Price: from USD 45
If you are finding a hotel at reasonable price but still good for Muslim travelers, we highly recommend Cosiana Hotel. It satisfies the guests by spacious rooms with high quality facilities in town such as a private bathroom, an air conditioner, a flat screen TV, and wooden flooring. Having some additional facilities for convenience, it impresses customers with the d'Lions restaurant – an amazing eatery serving a fine selection of best halal food and plenty of Asian and Western dishes.
Located in Le Duan street, the Hanoi halal hotel has a favorable location. It just takes 1 hour to arrive in Noi Bai International Airport, and is quite close to the Hanoi Train Station – an attractive spot to many foreign visitors. Besides, you also can visit other tourist destinations such as Temple of Literature and Water Puppet Theatre.
If you are tired after a day of exploring the city, Cosiana Hotel offers massage service at a cheap price. The therapist will be chosen as the same gender with the guest so you don't need to worry too much.
3. Hanoi Imperial Hotel
Address: 44 Hang Hanh alley, Hang Trong street, Hoan Kiem district, Hanoi
Price: from USD 56
If you wish for an elegant and classy stay, let's spend your night at Hanoi Imperial Hotel. Located in the center of the Old Quarter area, it is well known as one of the most preferred hotels in Hanoi.
As a Muslim friendly hotel, it provides travelers with halal breakfast and a high grade restaurant serving halal and non-pork menu. To give the customers the best experience, each room has a personal deposit box, an air conditioner, a TV, and a bathtub. With a large window, the room always looks airy with warm and natural light.
This Hanoi Muslim hotel is an ideal place to stay and stroll along the walking street on the weekend and search for various and unique souvenirs. When you leave, the hotel also provides shuttle service to the airport which just needs 20 to 30 minutes to arrive in.
4. Sunway Hotel Hanoi
Address: 19 Pham Dinh Ho street, Hai Ba Trung district, Hanoi
Price: from USD 65
With a classic French architecture with minimalist design, Sunway Hotel Hanoi should be added to the list of those who want to stay halal but still classy. Walking in the hotel, you will surely be impressed by the vibrant and glowing atmosphere of the hotel.
There are 143 rooms in the building and all are equipped with full necessary facilities such as the money exchanging facility, a fitness center and spa. The restaurant belonging to Sunway Hotel is called "Allante". It is known as the best Muslim restaurant in town with diverse selection of authentic Vietnamese dishes and Asian delicacies (note that some dishes are not halal food).
If you want to explore the city, they provide motorbike or car rental service for you. From here, it is quite easy to get to Vincom Trade Center, Ba Dinh Plaza, and Thien Quang Lake.
5. Hanoi Melia Hotel
Address: 44 Ly Thuong Kiet street, Hoan Kiem district, Hanoi
Price: from USD 150
If you are looking for a luxurious place in Hanoi with a breathtaking view over the city to stay, Hanoi Melia Hotel is a good choice.
As a five-star hotel, it provides spacious and cozy rooms with full high quality equipment. Besides, there is also an outdoor swimming pool, a fitness center and a spa. And the greatest thing waiting for you in Melia Hotel is its exquisite restaurants serving authentic traditional Vietnamese cuisine, and international specialties. The halal food is well prepared by its Malaysian chef and there is a special menu during Ramadan month. We strongly recommend trying delicious cakes and fresh baked breads of Melia Deli.
Finally, Hanoi is a must-visit place for halal travelers with a great mixture of unique cultural characteristics and modern city life. There are a lot of halal hotels in Hanoi Vietnam providing good services and high quality facilities. So, let's choose and book your favorite Hanoi halal hotels now. Have a nice holiday!