Sapa Vietnam Halal Food – Everything You Need to Know
Posted on Apr 22 2020 by hanh pham
Sapa is one of the major tourist attractions in the north of Vietnam. Visiting Sapa, it means you are going on the journey to explore the wonderlands or simply wandering around the mysterious and far away villages of this beautiful town. After a couple of hours trekking and discovering thí mountainous area, it would be wonderful to fill up your tummy with delicious Sapa Vietnam halal food. So, we would like to delight your trip with a list of the best halal restaurants in Sapa Vietnam. Let's check it out.
1. Namaste Omar's Indian Restaurant
Address: 3 Thac Bac street, Sapa town, Lao Cai
Opening hours: 10:00 am – 10:00 pm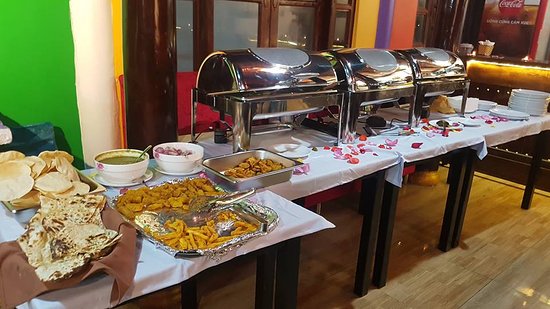 If you have ever traveled to other cities in Vietnam like Hanoi or Hoi An, etc., you may have seen other branches of Namaste Omar's. With 20 years of working experience in this industry, Namaste Omar's wishes to serve customers with the best grandmother recipe. Located at 3 Thac Bac street, the Sapa restaurant is just 600 meters from the Church.
Its menu features plenty of different dishes, including both vegan and non-vegan options. You can choose various dishes of Sapa halal food made from chicken, lamb, beef, or seafood. The restaurant has received the halal certificate, so you can feel free to choose your favorite dishes here. We highly recommend trying the vegetable tirang and lamb korma.
Here, you can enjoy tasty food in the cozy and welcoming atmosphere. Most of the guests are from India and Middle Western countries.
2. Cosiana Hotel Sapa
Address: 57 Fansipan, Sapa town
Opening hours: 9:30 am – 10:00 pm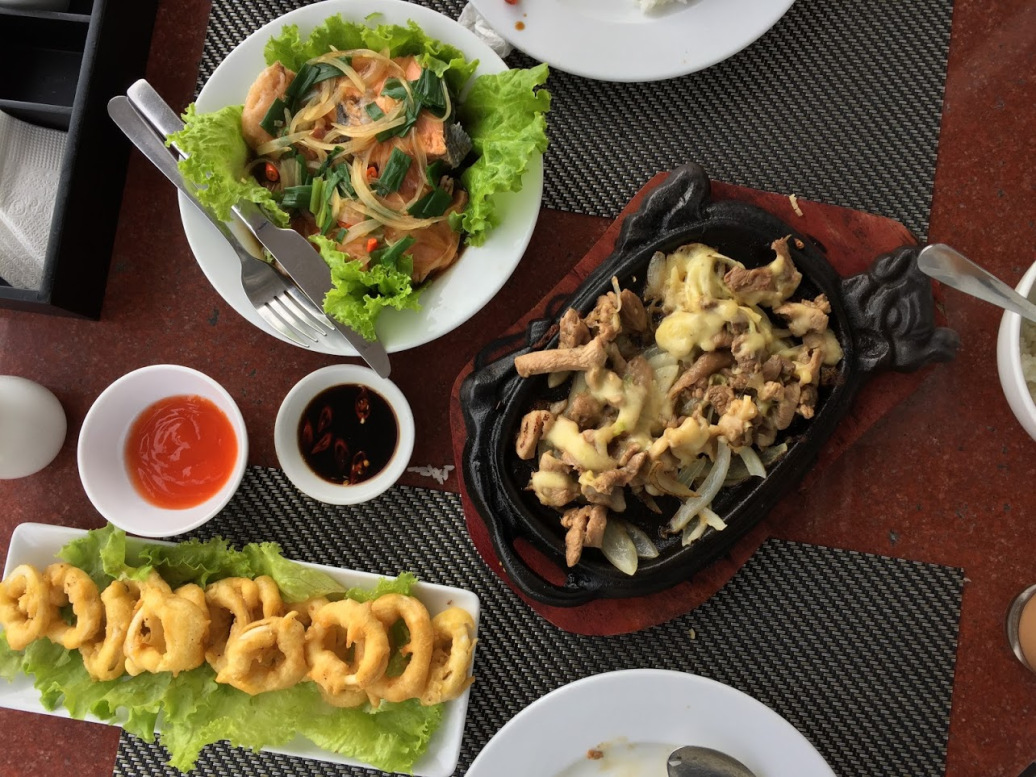 Cosiana Hotel is in a chain of hotels that has halal restaurant inside. Even if you stay in other hotels, you can choose to come over to their restaurant for the meal. Eating in the restaurant, you also have a chance to enjoy the beautiful scenery of the spectacular mountains from the hotel. It would be one of your unforgettable moments and your highlights of the Vietnam trip. The staff are supportive and try their best to serve your needs.
The menu has a wide selection of authentic Malaysian, Indonesian, and Singaporean food with halal meat supplied from the Muslim community. If you are wondering what to eat there, it is better to try the fish and chicken curry, veggie spring roll, grilled deer and baked fish in foil.
3. Moment Romantic Restaurant
Address: 001A Thac Bac street, Sapa town
Opening hours: 6:30 am – 10:00 pm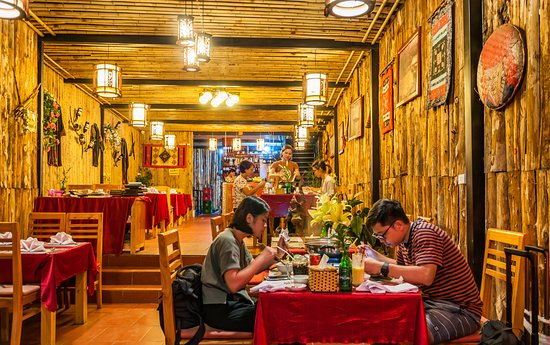 If you want to unwind with a vegan restaurant, Moment Romantic Restaurant is the place to go. It is the place where you can stay away from the hassle and the crowds. Its location is also a good point that you can easily reach other destinations. Though the food quality is high and we don't find Sapa Vietnam halal food here, the price is not expensive at all. The staff is friendly and ready to help you with local recommendations.
The restaurant offers both vegan and non-vegan set menus. This is a great chance to enjoy Vietnamese vegan food such as veggie, tofu soup, grilled eggplants, apple wine, and vegetable spring rolls. Especially, you can try the vegan hot pot in Moment Romantic Restaurant which has a tasty taste and offers you a chance to enjoy different types of mountainous vegetables.
4. Other Vegan Restaurants in Sapa
The small town, Sapa, only has two halal restaurants as above. So, it would be more convenient to try other nearby vegan restaurants in the town to get to know more about Sapa food. The best vegetarian friendly restaurants include:
Yen's House
Sapa Classic Vegan

Address: 51 Muong Hoa street, Sapa town

Opening hours: 9:00 am – 10:00 pm

Vegetarian Sapa Restaurant

Address: 22 Muong Hoa street, Sapa town

Opening hours: 9:00 am – 10:00 pm

Ginger Home

Address: 001A Cau May street, Sapa town

Opening hours: 7:30 am – 9:30 pm
With these options, we hope that you will find it more convenient for your trip in Sapa, without worrying about where to findhalal food in Sapa Vietnam. If you have any questions, please contact us for further support.