Halal Banh Mi in Ho Chi Minh City
Posted on Apr 22 2020 by hanh pham
Ho Chi Minh City (HCMC), with the prime location in the South of Vietnam, is the intersection of cultural exchange of distinct regions in Vietnam and all over the world. As a result, Ho Chi Minh City bears its own unique cuisine, which is the combination of Eastern traditional ingredients and Western modern process. Travelling to this city, you will take an opportunity to try mouth-watering specialties that leave a long-lasting impression on your mind, and one of these dishes worth a try is halal banh mi in HCMC.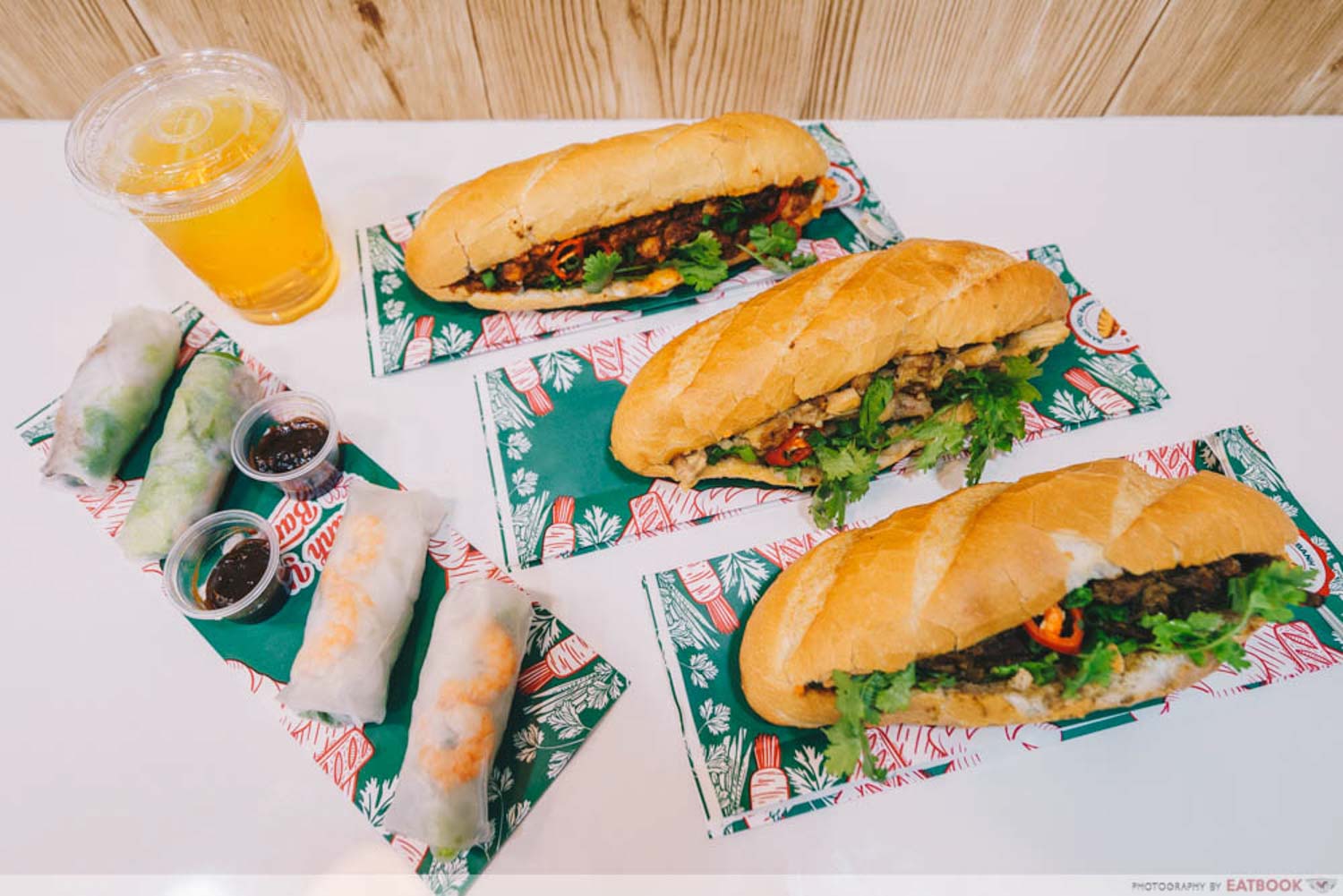 1. Halal Banh Mi in HCMC – What is Special?
Banh mi, or Vietnamese sandwich or Vietnamese baguette, refers to a kind of bread filled with savory ingredients and served like a meal, usually breakfast. Banh mi in Vietnam varies depending on the different regions and the available ingredients, as well as the recipe of making sauce. In general, banh mi is an ideal breakfast since this dish provides you with essential nutrition and energy, and it is quite easy to make or to buy with a competitive price also.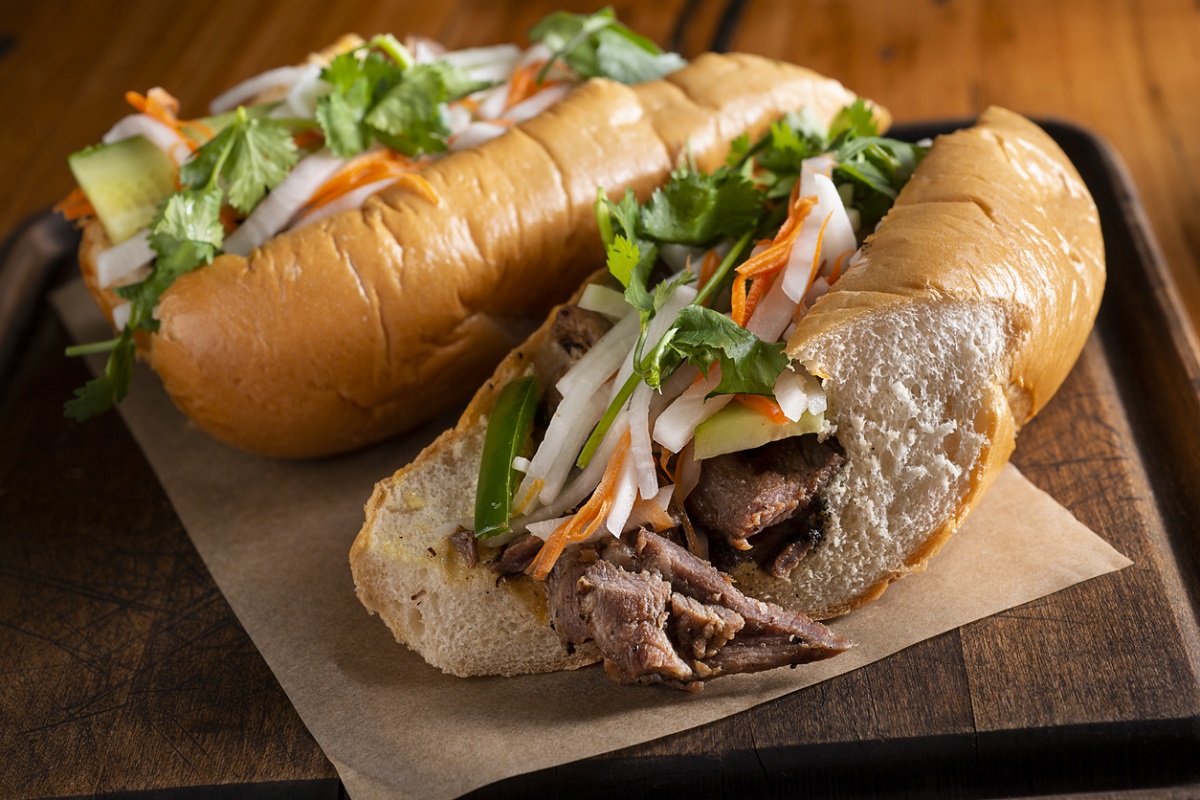 Banh mi halal Ho Chi Minh City is not very different from the normal one. The main part of halal banh mi is Vietnamese baguette, and the fillings inside consist of meat (chicken or beef), fried egg, some kinds of vegetables like cucumber, pickled carrot, shredded white turnip, cilantro, and sauce. While the sauce of banh mi commonly includes chili sauce, tomato paste and mayonnaise, the sauce of halal banh mi in Ho Chi Minh City distinguishes it from other places: the secret recipe of the caterer to flavor the taste of halal banh mi.
Besides banh mi served like a sandwich, the bread is also eaten with some meat dishes such as stewed beef, shish kebab (a kind of grilled meat in Turkey), offal beef stew, goat meat and so on. Although almost all kinds of banh mi in Ho Chi Minh City have the main toppings as processed pork, Muslim travelers can still order a banh mi halal without pork such as grilled chicken banh mi, spicy beef banh mi, fried egg banh mi, fish patty banh mi, buttered banh mi and vegetarian banh mi with tofu and seitan.
In Ho Chi Minh City, you will also have a chance to try halal banh mi of many Muslim countries such as India, Malaysia, Singapore and Middle East in halal restaurants there. The toppings and fillings of halal banh mi of these countries are quite different from these ones of Vietnam; however, it is still worth your try.
2. Recommended Address to Enjoy Halal Banh Mi in HCMC
Halal banh mi in HCMC can be bought in any street food stall in this city, but there are some ideal suggestions for you to enjoy banh mi halal in Vietnamese, Indian, Singaporean styles as well as other halal food in Ho Chi Minh City.
Halal Banh Mi

Location: 553 Alley, Tran Hung Dao Street, Cau Kho, District 1, Ho Chi Minh City

Opening hours: 08.00 – 21.00 daily

Ya Kun Kaya Toast – Takashimaya

Location: 2nd floor, Takashimaya Shopping Center, 92-94 Nam Ky Khoi Nghia Street, Ho Chi Minh City

Opening hours: 10.00 – 21.00 daily

Saigon Green House

Location: 52 Truong Dinh Street, Ben Thanh Ward, District 1, Ho Chi Minh City

Opening hours: 10.00 – 22.00 daily

Nabil Biryani House

Location: 249 Le Thanh Ton, Ben Thanh Ward, District 1, Ho Chi Minh City

Food style: Malaysia, Pakistan, India and Vietnam

Opening hours: 06.30 – 22.00 daily
Banh mi, or bread, plays an important and scared role in the cuisine of Muslim. Coming to Ho Chi Minh City, you should try halal banh mi in this city to admire the specific taste of Vietnamese cuisine, with fresh ingredients and unique recipes that you cannot find anywhere else in the world. We hope that the above information will be of some help to you to decide a place to try banh mi halal Ho Chi Minh. Don't forget to share with us your feelings about this valuable experience!