Guide to Muslim Friendly Travel in Vietnam
Posted on Apr 21 2020 by hanh pham
Vietnam – a beautiful Southeast Asian country, attracts a huge number of Muslim travelers to the bustling cities, lush mountains, and white sand beaches. All of the wonderful landscapes make the country an ideal romantic getaway. However, do you know how to discover the country in a Muslim friendly way? A Vietnam Muslim travel guide would be necessary. Let's check out our guide to Muslim friendly travel in VN, hotels, foods, and tips.
Climate in Vietnam
In Vietnam, there are four seasons in a year: spring, summer, autumn, and winter. It is the subtropical climate in the north and tropical in the central and the south. The average temperature ranges from 22 to 27 degrees Celsius. The winter is very mild and the summer is hot and humid. In mountainous areas, the weather is dryer and cooler. The north experiences extremely cool winters.
Best Time to Visit Vietnam
The best time to visit the northern region of Vietnam is from March to May while the southern region is better visited from December to April.
What to Wear When Traveling in Vietnam
In Vietnam, people don't follow any dress code but wear casual clothes. If you don't go to top-end hotels and luxurious restaurants, it is unnecessary to wear formal outfits and accessories. Generally, Vietnam is quite hot, so light clothes are the best option. But if you intend to visit the northern country in the winter, you'd better bring warm clothes. Silk items are especially available here so you can consider buying some to wear during your trip.
For those who will visit the rocky and mountainous areas, don't forget to wear light strong shoes for long walking and climbing.
Halal travelers to Dalat should bring a light topcoat and a pullover or you can buy some woolen goods in the markets here.
Where to Stay in Vietnam for Muslim travelers
Due to increase in halal travelers to Vietnam, more Muslim friendly hotels are opened, especially in big cities. Here are some recommendations for your stay in Hanoi and Ho Chi Minh cities:
1. Hanoi
These are among the best hotels for Muslim travelers to Hanoi
Rendezvous Hotel: Address: 31 Hang Dieu street, Hoan Kiem district
Situated in the Old Quarter, the hotel is equipped with good facilities like air conditioner, private bathroom, TV, as well as free internet connection and laundry services. The place is a good place for finding peace and taking part in interesting activities in Hoan Kiem Lake
Silk Queen Hotel: Address: 100 Hang Gai street, Hoan Kiem district
The charming hotel has modern Vietnamese architecture so you can get the best staying experience for its customers. Apart from well-equipped facilities, there are also a fitness centre and a pool table for entertainment. Especially, the hotel provides Muslim guests halal breakfast and they accept special request from customers.
Hanoi Imperial Hotel: Address: 44 Hang Hanh, Hang Trong street, Hoan Kiem district
This hotel provides halal travelers with an elegant and classy stay. As a famous hotel in the Old Quarter, it is an ideal place for Muslims. Besides modern facilities, it also has a world-class restaurant serving halal meals with non-pork menu. So, it is a good option for those who are worrying about food for their halal travel in Vietnam.
2. Ho Chi Minh City
In Ho Chi Minh city, the Muslim travelers may find the following hotels ideal for stay.
Walk About Hotel: Address: 278 Le Thanh Ton street, District 1
Walk About is one of the most favorite hotel by Muslim travelers to Ho Chi Minh city. The first reason is that there is a mosque nearby. And, the second reason is that you can find a lot of tasty Muslim food. The rooms have a minibar and an electric kettle also.
Alagon Saigon Hotel & Spa: Address: 291 Ly Tu Trong street, District 1
Closed to the main mosques, Alagon Saigon serves Muslims visitors with delicious halal food. Besides, it is also near Ben Thanh market and the Opera House so it is quite convenient. The rooms look elegant, attached with bathroom and showers.
Ramana Hotel Saigon: Address: 323 Le Van Sy street, District 3
Famous for the most delicious halal food in the city, Ramana attracts a lot of Muslim travelers to stay here. To serve the work-out demands of the customers, there is also a fitness center inside the hotel. At the end of a day, you also can enjoy live music at the hotel's bar or enjoy karaoke.
What to Eat in Vietnam with Halal food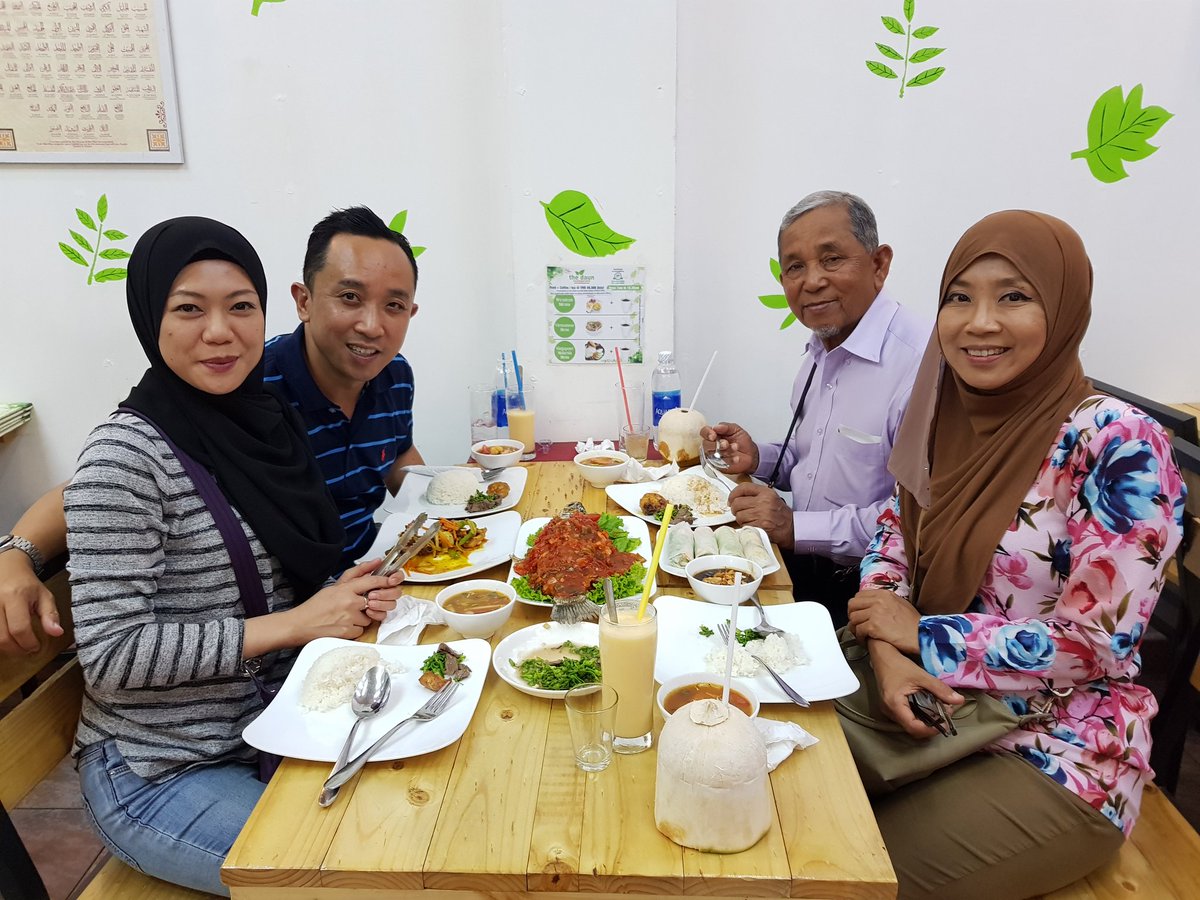 Cha Ca (grilled fish): "Cha ca" is a famous dish in northern Vietnam that you should not miss. The golden color, soft crust, mouth-watering smell and an eye-catching look, you will surely find it hard to resist the dish. It is normally served with noodles, creating an excellent complexity of the dish.
Pho bo (beef noodles soup): Pho bo is a popular dish that you can find in most regions of Vietnam. It is made of a special bone broth with rice noodles and strips of beef as well as some fresh herbs, a slide of chillies and limes. The taste is different among the regions, but it is highly recommended to try "pho bo" in Hanoi.
Rau muong xao toi (stir-fried morning glory with garlic): "Rau muong xao toi" is mentioned as one of the must-try vegetables that can be seen in many Vietnamese restaurant's menu. Local people love this dish because of its great flavor and crunchy texture. Besides, morning glory contains a lot of nutrition values such as vitamin C, B1 and B2, as well as some minerals. Therefore, halal travelers should not miss this dish when having a Muslim travel in Vietnam.
Canh chua (sour soup): Most halal travelers love "canh chua" after trying this dish in southern Vietnam. The dish is made of fresh dish from Mekong river and the acidic broth which is created from tamarind fruit, pineapple, tomato and some bean sprouts. If you are not a fan of dishes, you can ask for some other types of this dish such as prawn sour soup or quail eggs.
Traveling tips for Muslim travelers to Vietnam
If you find it hard to look for delicious halal food in the city, it is better to ask hotel staff or search online to find the locations of halal restaurants.
Show your kindness to any local people you meet during your trip to be a true Muslim ambassador.
Early morning or night markets are always the best places for halal travelers to get closer to the locals in the Muslim travel to Vietnam.
For those who are looking for less touristy places, you can always ask your taxi drivers for the hidden gems in the city.
Plan your itinerary carefully. Because there are so many interesting places in Vietnam, you may not have chances to visit all. So, it is better to put your most favorite places to go and best things to do first.
To make your trip easier and more comfortable, downloading some travel apps is a must. For example: google translate, Muslim Pro, and Google Maps, etc.
So with these above tips, we hope that you can make an itinerary for Muslim friendly places in Vietnam. We are always willing to help, so don't hesitate to contact us if you have any questions.