Enjoy Hanoi Old Quarter Halal Food: Where and What to Eat
Posted on Apr 22 2020 by hanh pham
As the second biggest city in Vietnam, there is no doubt that Hanoi is a favorite destination among Muslim travelers. Best known for its multicultural community, vibrant nightlife, silks and handicrafts, and most importantly, delectable cuisine,Hanoi promises a great place to go. If you are planning to take a deep insight into Hanoi, there is nothing better than staying in the Old Quarter area and enjoying the best halal food here.
Let's find out the best halal restaurants and what to eat there.
1. Grills & Gravy Halal restaurant
Address: 64 Hang Bun, Ba Dinh district, Hanoi
Opening hours: 11 am – 11 pm
Highlights
Newly opened by an Indian, Grills & Gravy serves customers with authentic and delicious Indian, Middle Eastern cuisine and Hanoi Old Quarter halal food. All of the mouthwatering dishes are cooked by chefs from India to serve the most unique and real flavors of this country. The menu is diverse with different kinds of food: from BBQ, rice, french fries, bread and wraps, chicken to juicy drinks like milkshake and fruit juice. Though not too big, the restaurant looks clean with wooden tables and chairs.
What to Eat: mutton dum biryanis, gajar ka Halwa
2. PK Spice Restaurant
Address: 10 Hang Manh street, Hang Gai ward, Hoan Kiem district, Hanoi
Opening hours: 10:00 am – 11:30 pm
Highlights
Located in a fine, modern, and comfortable setting in Hanoi Old Quarter, PK Spice Restaurant is a top choice for halal diners. It mainly serves Indian, Pakistani and Afghani dishes and popular food of Western Asia at an affordable price. All the dishes are made from local ingredients and follow halal standards. Apart from halal meat dishes, the restaurant also offers many choices for vegetarians.
The interior space makes customers impressed by modern and chic style with many photos, hanging ceiling lamps. With wide windows, it has a lot of natural light also.
What to Eat: chicken tikka, vegetable pakora, paneer white handi.
3. Zaynab Restaurant
Address: 12 Hang Luoc street, Hoan Kiem district, Hanoi
Opening hours: 11 am – 4:00 pm
Highlights:
Located next to the Al Noor Mosque in Hanoi, Zaynab restaurant offers delicious and flavorful Malaysian food cooked with love. It is said to have the cheapest price in town for Halal restaurant. With a wide selection of Western, Arabic and Vietnamese cuisines, it attracts many customers from different countries.
The staff are extremely friendly and kind hearted. If you have any special request, just tell them and they are always willing to help. And, apart from Vietnam Dong and USD, Zaynab also accepts payments in RM (Ringgit Malaysia).
What to eat: Beef Curry with rice, chicken kababs and curry rice.
4. Little Indian
Address: 32 Hang Tre street, Hoan Kiem district, Hanoi
Opening hours: 11 am – 10:30 pm
Contact: (+84) 43926 1859 – [email protected]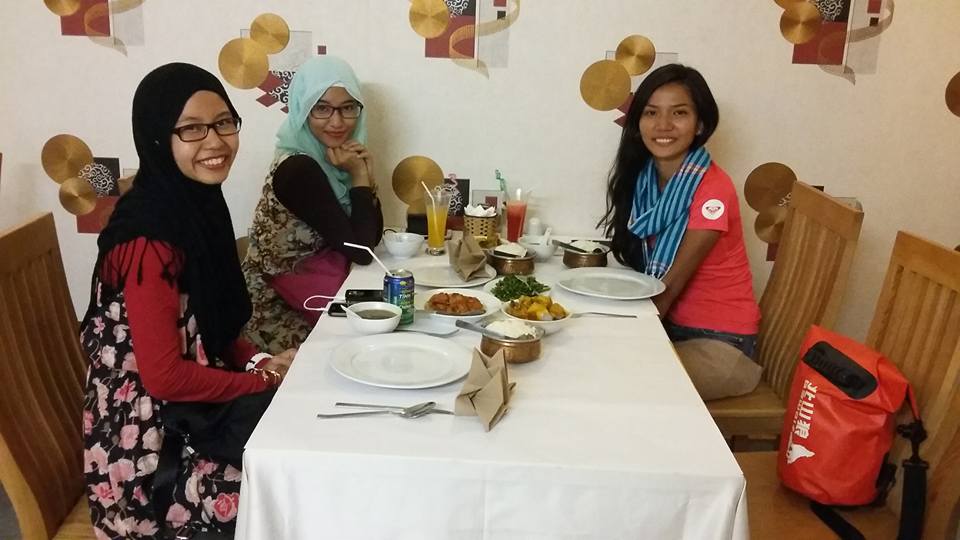 Highlights:
Little Indian Restaurant is rated as one of the most favorite Indian restaurants in Indian community. The restaurant serves Indian, Malaysian and Chinese Halal meals at a reasonable price. Little Indian restaurant brings enjoyable, memorable dining experiences with a diverse menu featuring a wide selection of both vegetarian and non-vegetarian dishes. The food is made by skilled chefs from the homeland of India who always use available local vegetables, herbs, spices and fruits for your tasty dishes in the restaurant.
What to Eat: Indian Bread, Vegetable Samosa
5. Tandoor Restaurant
Address: 24 Hang Be street, Hoan Kiem district, Hanoi
Opening hours: 10:30 am – 10:30 pm
Contact: (+84) 438245359 – [email protected]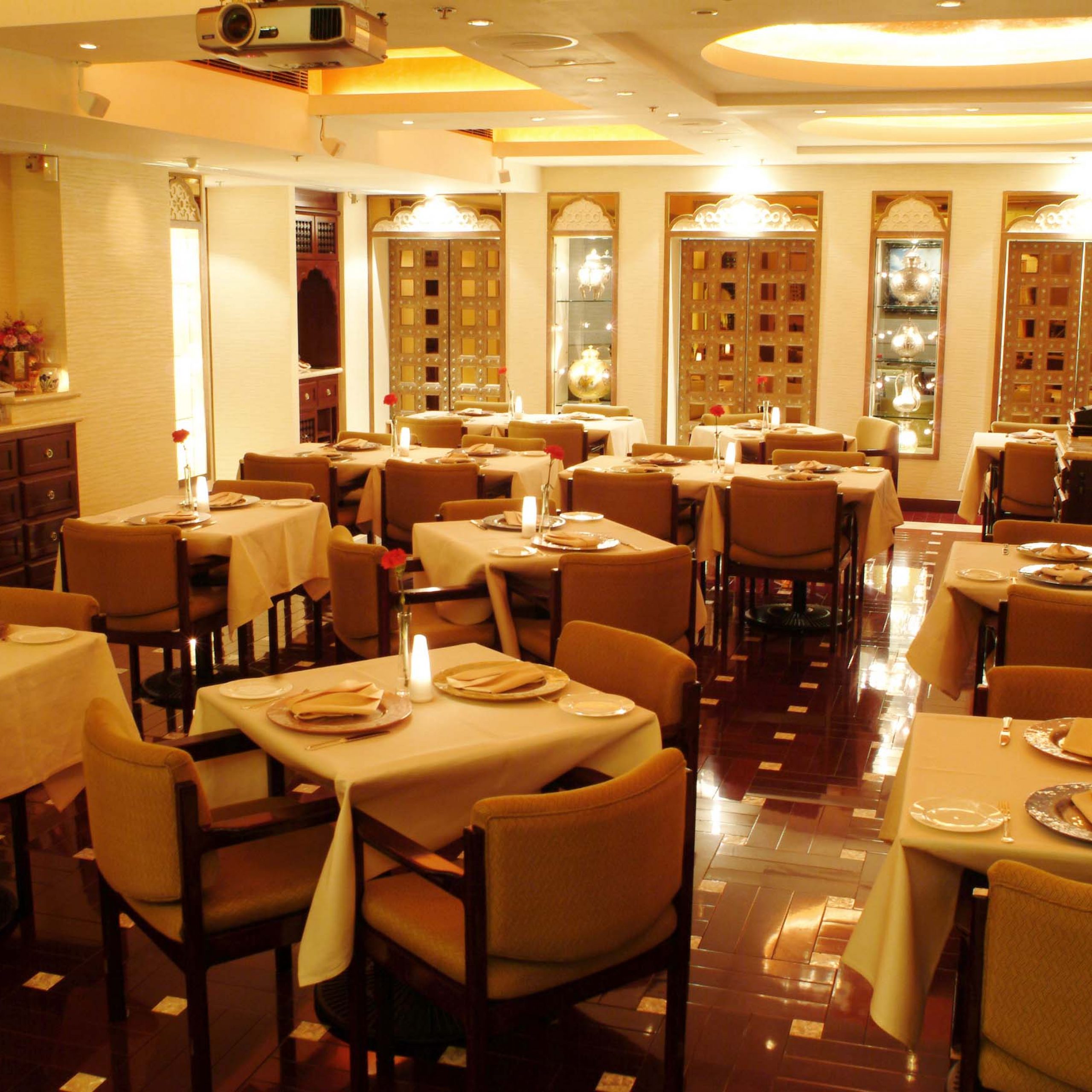 Highlights:
Opened since 1994, Tandoor is known as the first halal restaurant in Hanoi. The restaurant is quite big with a capacity of 120 customers. Located in the Old Quarter and you just need a short walk from Hoan Kiem Lake, the best thing is that Tandoor offers a balcony with a great view over busy streets of the city. This also means you can enjoy delicious dishes while observing the local culture. As a restaurant with a long time serving Indian and halal food near Old Quarter Hanoi, Tandoor has good and loyal chefs from Indian and Malaysian who have deep understandings about eating habits of Muslims. You can choose your favorite dishes from an extensive menu offering a wide range of curries, paneer dishes and vegetarian choices.
What to Eat: Tandoori Chicken, Mix Veg Pakoda, Mutton Ron
6. Zaika Restaurant
Address: 13 Hang Dieu street, Hoan Kiem district, Hanoi
Opening Hours: 11:00 am – 10:00 pm
Highlights:
Looking for an upscale Indian restaurant in Hanoi Old Quarter? Zaika is the place to go. Choosing the best locally sourced ingredients, Zaika brings the Indian cuisine to a new level with delicious dishes made from fresh seafood, lotus roots, and juicy charcoal-grilled kebabs. The menu was designed to make the restaurant closer to diners in the city with various options for one diner to small and big groups. Especially, if you have kids, it's OK because Zaika is a children-friendly place and it should be on your top priority.
In addition, most customers are attracted and impressed by its meeting curated ambiance. It also offers VIP rooms and a bar with many types of drinks from malts, wines, to beer. So what are you waiting more? Let's visit this restaurant to enjoy luxurious dining experience in Indian cuisine.
What to eat: Tandoori shrimps, Palak Paneer, and Gulab Jamun
Generally, there is plenty of halal food in Old Quarter Hanoi. Most of them can be found in Muslim restaurants. So, let's go ahead and enjoy the best Hanoi Old Quarter halal food. And, don't forget to share your moments with us.