Halal Food in Nha Trang – Where to Try
Posted on Apr 22 2020 by hanh pham
Nha Trang, known as the Riviera of the South China Sea, is one of the most favorite destinations in Vietnam. The city boasts its beautiful coastline with white sandy beaches and clear water, as well as diversity of marine life. However, for the Muslim travelers, you may find difficulties trying to find halal food in Nha Trang. So, this article will help you with the list of halal restaurants in this coastal city.
There are totally 4 places where you can find authentic Nha Trang Vietnam halal food.
1. Omar's Indian Restaurant
Location: 96A/8 Tran Phu street, Nha Trang city.
Opening hours: 10:30 am – 10:30 pm
Price: VND 55,000 – VND 160,000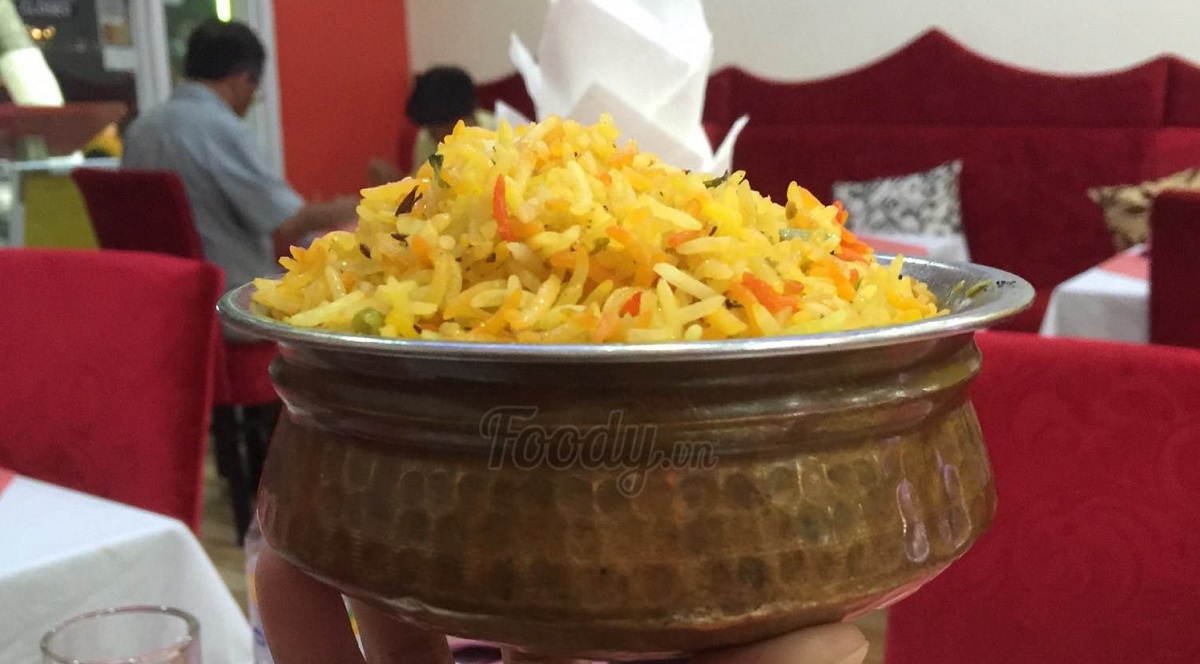 Omar's Indian restaurant is one of the best places to gethalal food Nha Trang. It attracts a lot of backpackers for the authentic Indian atmosphere. As its name suggests, the restaurant mainly serves Indian food and some Vietnamese dishes. However, the Vietnamese selection is quite limited and you cannot find some popular and famous local specialties like Pho and Banh Mi. You only can find fried rice and several kinds of noodles.
Situated in Tran Phu street, it is close to the Phu Dong Park and there are many hotels nearby. Besides, the quality dishes are served at affordable prices, much cheaper than halal restaurants in Saigon. The must-try dishes include Vegetable coconut curry (for vegetarian) and mix tandoori platter (for non-vegetarian).
2. Ganesh Indian Restaurant
Location: 82 Nguyen Thien Thuat street, Nha Trang city
Opening hours: 10:00 am – 10:30 pm
Price: VND 60,000 – VND 165,000
Ganesh is a familiar name to the Muslim community in Vietnam with six locations across Vietnam. The restaurant in Nha Trang is a good choice to enjoy the taste of Indian food in this central city. Even the strict eaters will be satisfied by its affordable prices and open air surrounding. The restaurant looks simple, clean, with lively music and the portraits of Gandhi and Ho Chi Minh.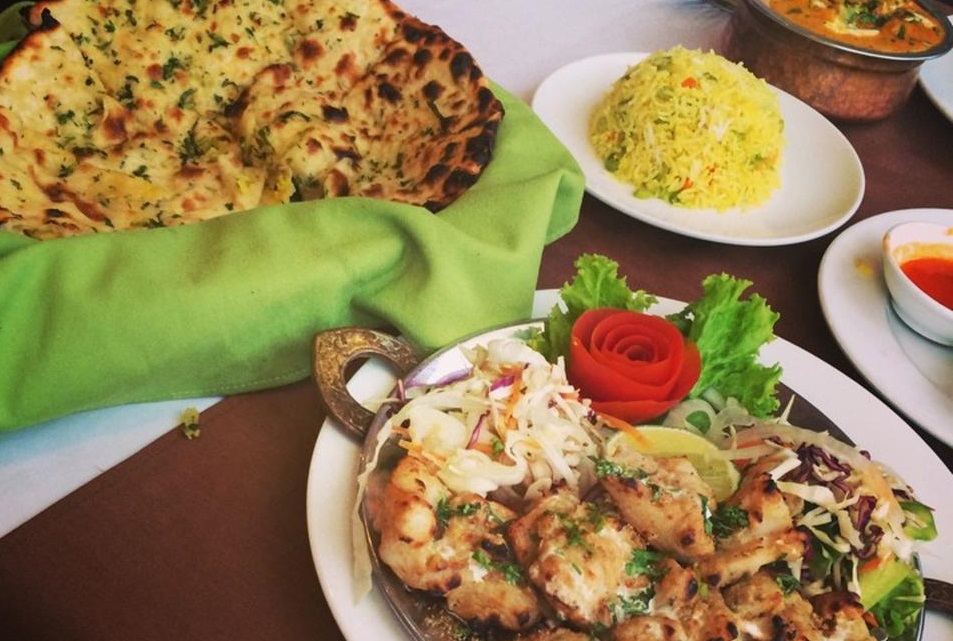 The north and South Indian dishes are served quickly and with a generous portion size so it is ideal for sharing. Wondering what to eat here? It is highly recommended to try chicken tikka masala, vegetarian coco curry, and papadam. You just need 10 minutes walking from Nha Trang Airport to this restaurant.
3. Vandana Authentic Indian Cuisine
Location: 20 Tran Phu street, Nha Trang city
Opening hours: 9:45 am – 10:00 pm
Price: VND 40,000 – VND 300,000
Vandana Authentic Indian Cuisine is a famous Indian restaurant in Nha Trang that is well known for tasty Indian dishes. Apart from the popular curries, the lamb dishes are also unforgettable with the great mixture between the lamb and herbs. Most of the meat is imported from India so it can bring the closest authentic Indian flavors to the diners.
The restaurant is highly rated by both locals and foreign visitors by the modern but cozy space and the peaceful atmosphere. When coming here, don't forget to try Nha Trang halal food like Keema Naan, Tandoori Dimsums, Chicken Curry Vindaloo, and Lamb Masala.
4. Shiva Shakti Restaurant
Location: 59 Tue Tinh street, Nha Trang city
Opening hours: 10:00 am – 10:30 pm
Price: VND 40.000 – VND 450.000
Shiva Shakti is another halal restaurant in Nha Trang serving various Indian dishes. The chicken, goat, shrimp, and fish dishes are made in a different way to create the unique but still Indian flavor.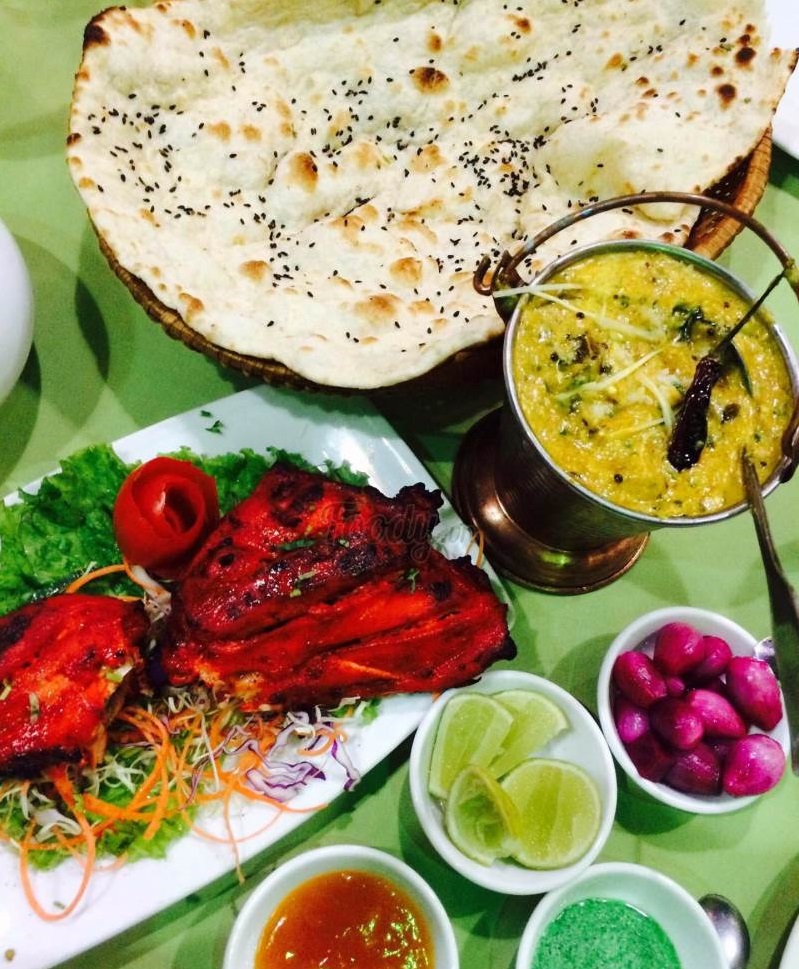 There is a great mixture between meat and other ingredients like butter and yogurt, creating the tasty taste. Besides, every dish is beautifully displayed on the dish, which makes you irresistible. The dish is quickly served by thoughtful and helpful staff. Though the price is a little higher than other restaurants in the town, its quality deserves the money. Regarding decoration, Shiva Shakti looks impressive with colorful lanterns.
Above are the 4 halal restaurants in Nha Trang. Hope that Indian food lovers can find your favorite one that suits your taste. And, the trip will surely help you to get a deeper insight into Nha Trang halal food.