Guide to Halal food in Hue For Muslim Travelers
Posted on Apr 22 2020 by hanh pham
Hue is the old capital of Vietnam that is well known for the peaceful and beautiful landscape, breathtaking monuments, and the historical significance. The place is always something new to learn about and explore. A rising number of Muslim travelers have chosen this city as one of their must-go destinations when coming to Vietnam. To serve these customers best, there are a couple of halal and vegan restaurants, especially Indian ones, have been opened. So where are they and what can you try there? Let's check it out.
1. Shiva-Shakti Indian Restaurant
Location: 27 Vo Thi sau street, Hue city
Opening hours: 10:00 am – 10:00 pm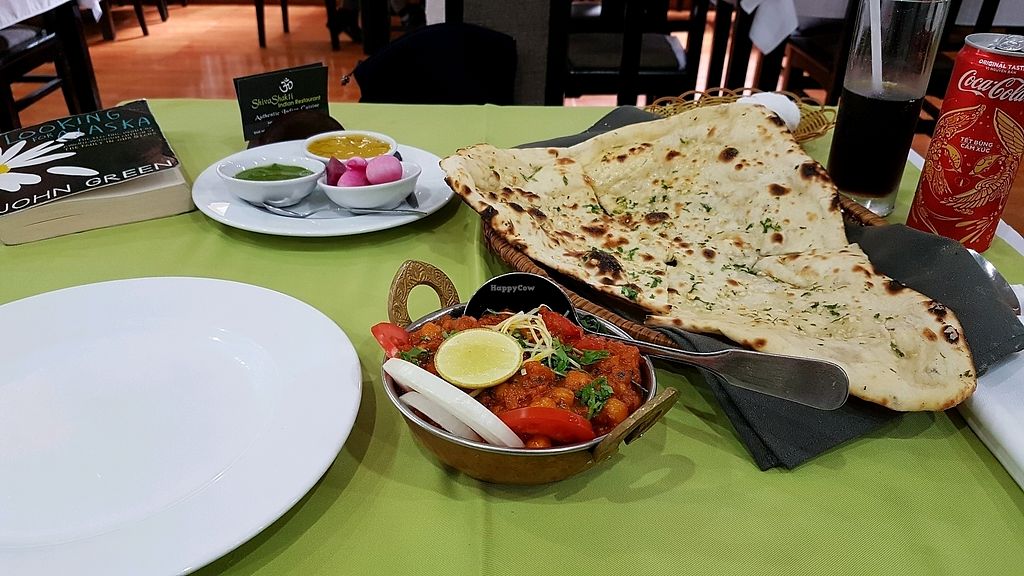 Located in Vo Thi Sau street, Shiva-Shakti Indian restaurant is close to the romantic Perfume River. The restaurant is proud to offer the most wide-ranging Indian cuisine menu and halal food in Hue to the guests. In order to maintain the authentic taste of the dishes, most ingredients are imported from Muslim community. And, they especially use the genuine Indian clay oven called Tandoor to make the real taste of Naan (or Wheat bread).
Guests coming here will receive the best treatments because the staff stay true to the traditions of Indian hospitality. To get the most delightful dining experience, we highly recommend you to try lamb vindaloo, butter chicken, and the chicken tandoori.
2. Ganesh Indian Restaurant
Location: 34 Nguyen Tri Phuong street, Hue city
Opening hours: 10:00 am – 10:00 pm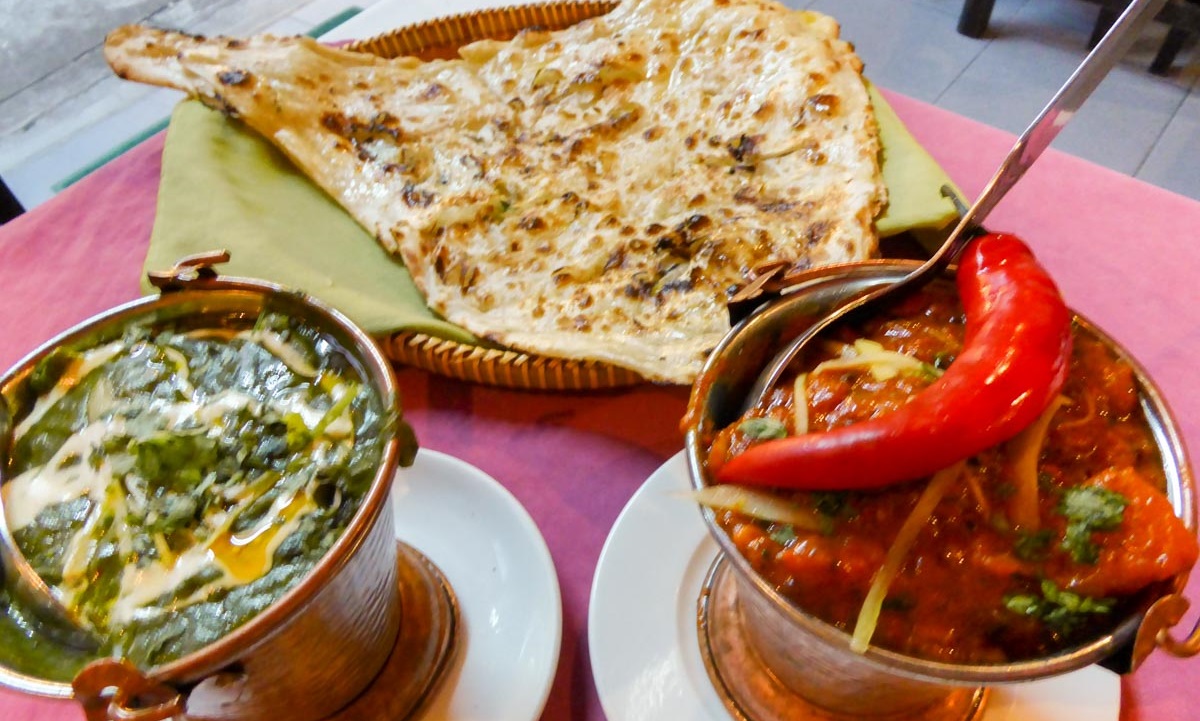 Ganesh has several branches over the country and Ganesh Indian Restaurant is a famous one to find Hue halal food. As its name suggests, the restaurant mainly serves the Northern and Southern Indian dishes. The menu serves up to 100 different dishes of both vegan and non-vegan food and various drinks. For lazy days, you can try their shipping services inside the city.
Normally, the northern Indian dishes are added butter and yogurt or condensed gravy sauce while the southern dishes are often cooked with coconut and much spicier. At Ganesh restaurant, you will have a chance to enjoy a wide selection of curries including chicken, lamb, and shrimp curries. Coming here, don't forget to try Tandoori BBQ with chicken, lamb, and seafood.
3. Vegetarian Restaurants in Hue
Apart from the above Indian restaurant, you can think about finding other vegetarian restaurants which are close to your hotels. So, we will help you to discover some of the most amazing veggies in Hue and where to try them.
3.1 San May Vegetarian Restaurant
Address: 8 Thanh Tinh, Hue city
Opening hours: 7:00 am – 9:00 pm
This is an authentic vegan restaurant which is located in a 100-year-old villa. Compared to other restaurants in town, it brings a luxury experience. This is an ideal place for a gathering with your family and friends, or a romantic date with your beloved.
3.2 Lien Hoa Vegan Restaurant
Location: 8 Thanh Tinh street, Hue city
Opening hours: 7:00 am – 9:00 pm
Looking for delicious dishes with an affordable price? Lien Hoa Restaurant is the place to go. Once entering the restaurant, you will get the feeling of calm and peaceful. The menu looks great with up to 150 dishes to try. The price is not expensive at all, ranging from VND 5.000 to VND 50.000. During the vegan days, it is really crowded here and hard to find a table. So, it is better to make your reservation in advance.
3.3 The Loving Hut
Location: 128 An Duong Vuong street, Hue city
Opening hours: 7:00 am – 9:00 pm
The Loving Hut is a popular vegan brand that you may find in some Asian countries. It has an appealing motto that "eat vegan, live green, save the planet". Here, you will enjoy a vegan meal in a neat and relaxingly designed ambiance. The walls are well decorated with portraits of famous vegetarians. Let's come here, enjoy the meal and get to know how to be a true vegan.
3.4 My Chay Tam Duc – Banh My Chay Food Cart
Location: 100 Phan Chu Trinh street, Hue city
Opening hours: 6:00 am – 10:00 am
Vietnamese sandwiches (banh my) are really a great and popular dish that is preferred by many expats. However, most Banh My are made from pork. Therefore, Muslim travelers can think about trying the vegan banh my which is made of fresh vegetables, veggie sausage, mushrooms, and yummy tofu meatballs. My Chay Tam Duc is a good place to try where you can be served a tasty banh my with just half a dollar.
Generally, both Hue halal food in Hue Vietnam and vegan food are worth trying. Let's enjoy Hue food to get a more authentic taste of this city. And, don't forget to share with us your moments in this romantic city.